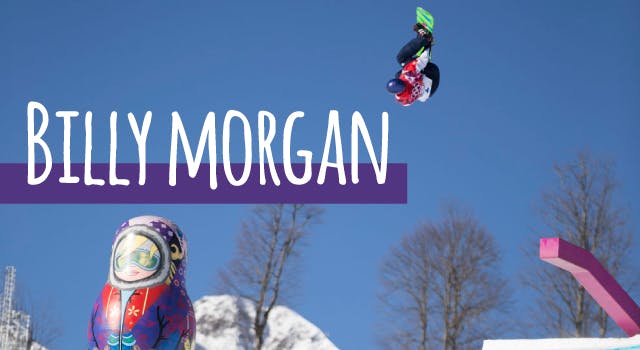 Billy Morgan Interview - Route One Magazine Exclusive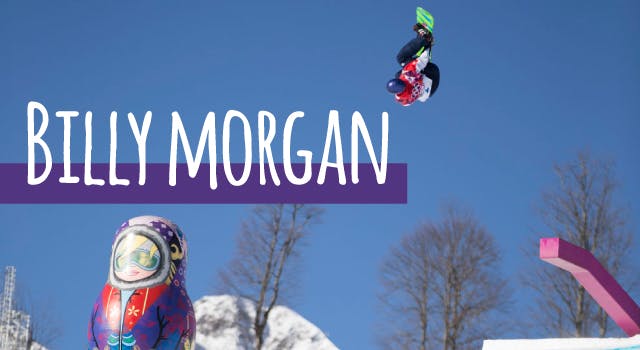 Last month the 2014 Winter Olympics kicked off with an exciting weekend for snowboarding in Sochi, Russia… The nation set their alarms and had an early rise to witness the very pinnacle of competitive snowboard on the biggest of world stages. Great Britain had lots to shout about with two strong men's Slopestyle medal hopefuls, in Jamie Nicholls and our own Route One team rider Billy Morgan both being real contenders, alongside Aimee Fuller and Jenny Jones competing in the woman's Slopestyle event.
 Having not been able to get a hold of Billy since the games began we finally caught up with him when he arrived home in Southampton to find out how he felt about his first Olympics…
So it's all over now, has it slowed down yet for you or is it all still a bit crazy? Yep, all done! It's been pretty crazy to be fair - loads of interviews, getting hassled by them Route One bensons haha! But it's been really good.
You were the very first athlete to compete at the 2014 Winter Olympics, did that feel like a lot of pressure or an honour? I didn't actually realise until I was about to drop. The dude at the top told me I was the first athlete in the Winter Olympics to drop so I was just stoked on the moment.
Now you're known as the 'Just Huck It' guy, happy about that? Yeah that was so funny, the BBC apologising then apologising for apologising! Got a lot of funny media from it.
Are you going to be wearing one of your t-shirts? Yeah for sure! I went skating at Prevail the other day with it on - didnt do much hucking though.
How's the knee holding up after all those deep landings on the biggest set of jumps we've seen? It's been really good actually; it's more the rest of my body that hurts. The CTI brace I have kept me going through after all the work I put in to make it strong.
So you were getting free Olympic food throughout your stay, was this why you hung around in Sochi after you had finished competing? Ha ha, Yeah having free food was rad. Loads of fish (which luckily I like) and the sushi was okay too. Free scran is always a big Plus!
We noticed you were chillin' in shorts and t-shirts most of the time, did it feel like you were at a Winter Olympics throughout your stay there? It was pretty warm when the sun was out which is rare in February, I just wanted to get my leg tan on the go. Ha Ha.
Did you go and watch as many other events as possible seeing as you stayed out to the ends of the games? Yeah went to see some speed skating, luge, skeleton, bob, and the aerials was sick and I also went to see the pair's figure skating, which I really wanted to see, it was cool as.
Looking back at Sochi now, was your two weeks at the winter Olympics anything like you had expected? I had no idea what to expect heading into Sochi, I went to the summer Olympics and saw that but it was still crazy to be there. I had a lot of fun and met a lot of rad people and a few willies too!
What's next, any more comps this winter? Yeah, I head off to the states on the 2nd March for the US Open, I thought it would all be over after Sochi but it looks like I have four more contests next month and loads of other stuff to do, then the fun comes…
You had to put off your knee surgery to make it to the Olympics but know that's over will you be getting that sorted? I think I'm going to wait until I blow the other knee out and get them done at the same time. That may sound silly but chances are I'll get hospitalized again. Thanks man… Ride Or Die!
Interview: Will Radula-Scott

Sign Up...
For Priority Access to Releases, Deals & Offers
Your cart is currently empty.