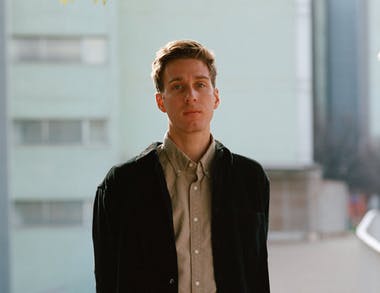 'ScienceversusLife' Interviews Suciu For North
We're sure you all know Scienceversuslife, the Insta handle responsible for scanning and sharing more classic magazine content than pretty much the entire skate industry combined. A gentleman (and a Glaswegian at that) who has sat at the frayed periphery of the industry for many years, an uberfan if you will, and often tinkered with interview pieces for Sidewalk magazine, has dropped quite possibly the best interview with a good friend of ours we've ever had the pleasure to read.
Let's get real for a second; it's no secret Mark Suciu is a clever man, a thinking man, and it's also hardly big news to hear that he's never one to shy from sharing his opinions. Being unafraid to be ostracised from an industry he doesn't really need grants a person a significant amount of freedom of expression, it has to be said! This devil may care attitude combined with the cognitive ability most Oxford undergraduates can only dream of is, in the right hands, an interviewers dream and it's not falsely sycophantic to say Neil MacDonald definitely owns those hands.
Taking points from our two recent interviews with him, Neil expands further and allows Mark the opportunity to talk at length about a large number of subjects relating to his skateboarding, his place within the industry and his opinions of events that have happened within. As expected Mark doesn't hold back and 'Scienceversuslife' facilitates a thoroughly captivating read. Click that button below now, nobody is talking about skateboarding like Mark Suciu, though we don't doubt many people wish they had his confidence to do so in this day and age...
Read the article here.
Sign Up...
For Priority Access to Releases, Deals & Offers
Your bag is currently empty.