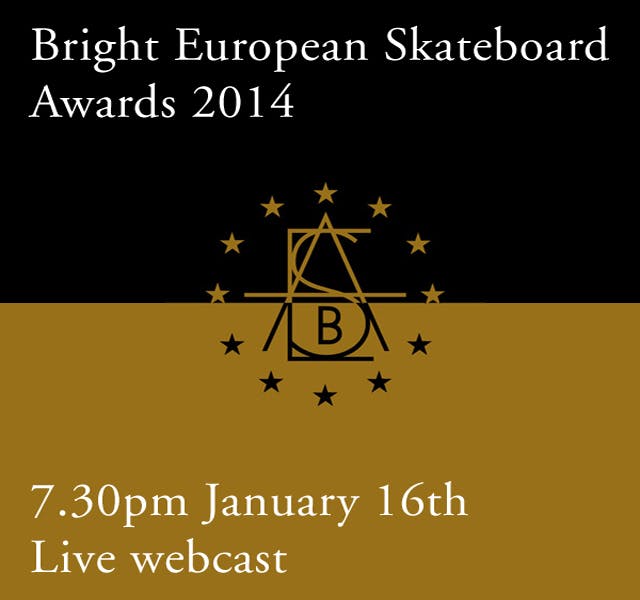 The 2014 Bright European Skate Awards hosted by MF David Deery will take place on January 16 in a brand new location in the hear of Berlin Mitte at Brunnenstrasse.
Five hundred and fifty guests will see the winners pick up awards in the following categories: Magazine of the Year, Website of the Year, Brand of the Year, Shop of the Year, Photographer of the Year, Clip of the Year, Video of the Year, Rookie of the Year & Kingpin European Skater of the Year.
Like last year, over 150 personalities from the European Skate scene were asked to choose the best from a large selection of names in an initial round of votes, then were asked to name their favourite out of the five most popular selected in the prior round. Additionally two special prices will be presented, the SkateAid Charity of the Year & the Red Bull Media House Videographer of the Year, both of which will see the winners receive funds to pursue their work in 2014.
Watch the event here tonight at 7.30pm GMT!