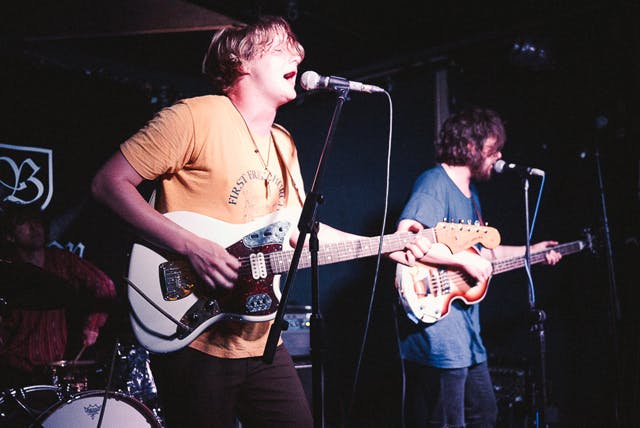 Last Thursday evening, we headed to the Big Smoke for the first of two free music nights put on by Brixton and Out Of Step.
The event took place at East London's notorious gig venue The Old Blue Last in the heart of Shoreditch, which has seen in the likes of Hot Water Music, Jose Gonzales, Chromeo and many more.
The vibes were at an all-time high as the lineup played to a packed house. Spit Shake Sisters started the night off with a bang, following with Cowtown and DZ Deathrays. The U.K's own The Red Cords finished the night strong and everyone headed outside after the venue closed for a couple more pints in the street.
Massive thanks goes to the guys at Out Of Step and Brixton for putting on such a rad night and inviting us along!