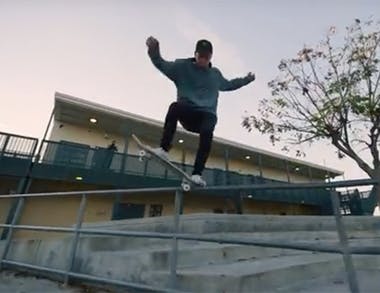 Nyjah rang in the new year of 2011 making headline news by re-joining the Element skate team.
Shortly after he bagged the cover of Transworld and a full interview, kicking off the rebirth of his career.
Nyjah then put together one of the most impressive contest performances in history. He shed his dreads, and became the youngest ever to win X Games Skate Street.
He's out now to prove his talents where they matter most; in the streets.
Element presents "RISE & SHINE" – The Nyjah Huston video, available on iTunes worldwide on 11.11.11.
To celebrate this special video event Element have produced a limited edition promo board that won't be available to buy in stores.
R1 have secured a very small amount of these and will be hosting a competition on our official FB page next week:
www.facebook.com/RouteOne.