It's nearly time for Route One to get lost in the woods and hit up the VIP tent at at everybody's favourite boutique festival 'FARR Festival'.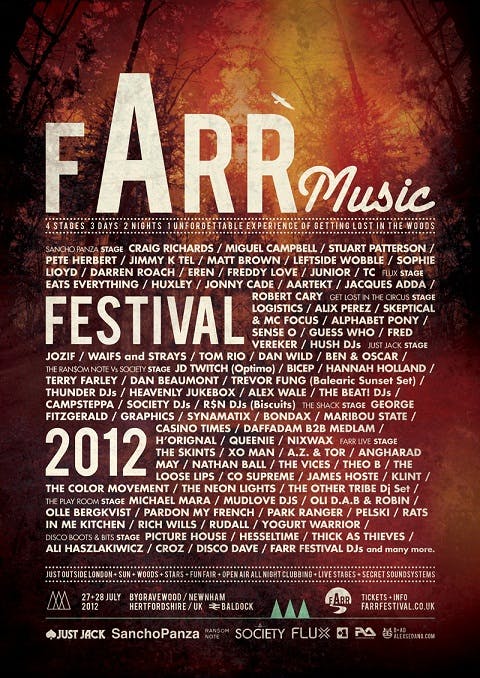 It is only in it's third year but has already achieved huge critical acclaim for its amazing underground line up and unique party atmosphere.
Unlike the 'Not so secret' secret Garden Party - The masses are yet to discover this gem and the organisers at Farr want to keep it that way, so keep it quiet and only tell your best mates.
Incredible music sheltered by a forgotten wood, surrounded by beautiful countryside, what better way to spend a (hopefully) sunny weekend in July?
 
This years highlights include Craig Richards, Miguel Campbell, Huxley and Waif's and Strays.
All VERY exciting. We will be reporting back next week with our favourite fashion and festival highlights.
The last few tickers are still available over at http://farrfestival.co.uk/
FARR FESTIVAL
27th+28th July, 2012
Newnham, Hertfordshire
TWITTER: http://twitter.com/farrfestival
SOUNDCLOUD: http://soundcloud.com/farrfestival
TUMBLR: http://farrfestival.tumblr.com/