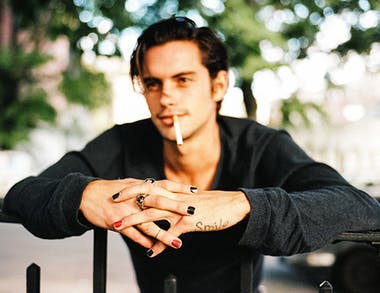 Socks are an increasingly popular component in the daily attire of today's generation, so we thought it best to showcase some of the industries tops brands and designs in time for Christmas to ensure we had you covered for those extra and exciting stocking fillers.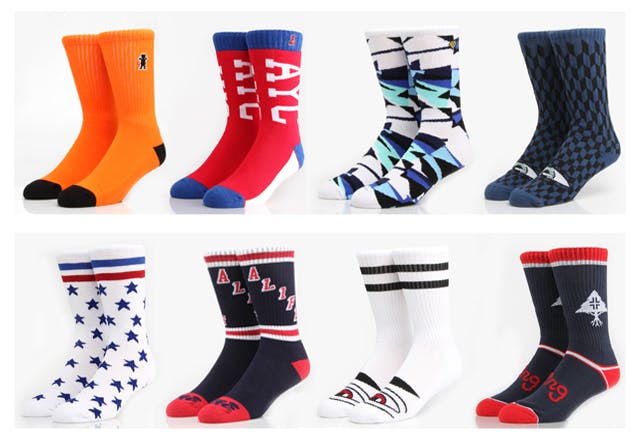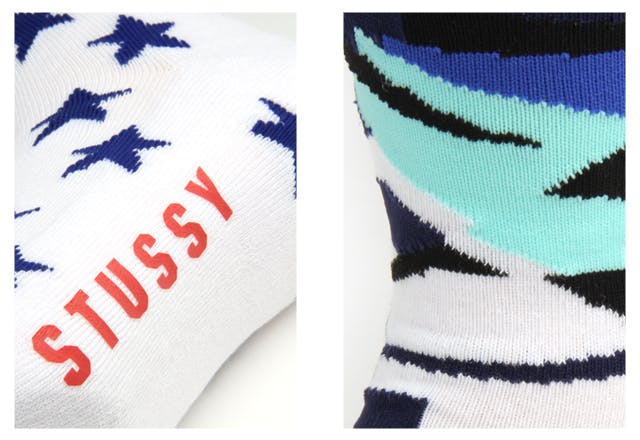 With such a wide array of brands such as Alife, Daimond, Grizzly, Stussy, HUF, Stance, DGK, Odd Future, Toy Machine and many more now offering underwear as a key inclusion to their ranges, it only seemed right to expose some the, not only new, but bestselling product for you to feast your eyes on.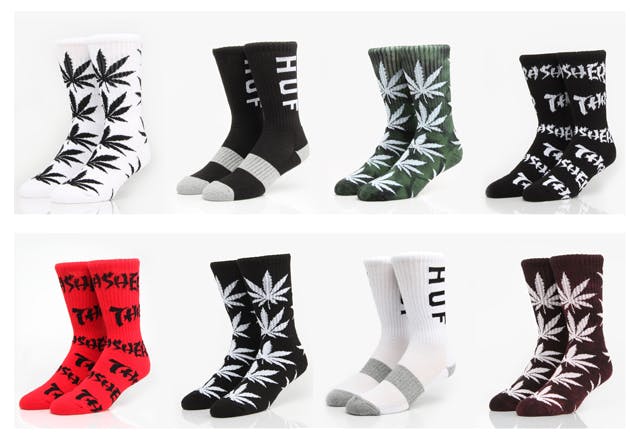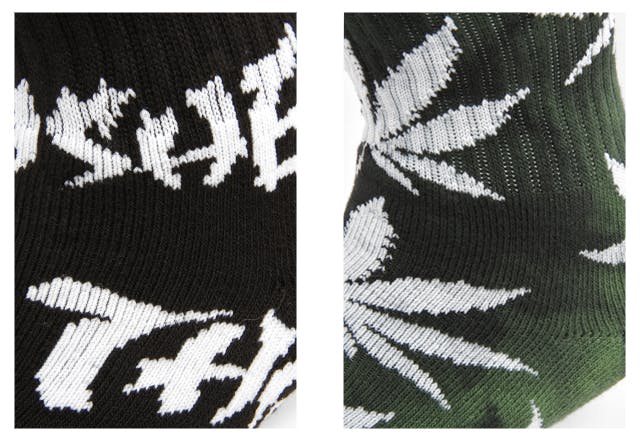 HUF
Founded in 2002 by New York local Kieth Hufnagel, HUF has established itself as one of the leading streetwear brands at the forefront of the retail industry. Offering consumers products that can not only endure the test of time, but that are also aesthetically very impressive, keeps HUF at the top of this consistently challenging market.
Having sunk their teeth firmly into the recent 'Cannabis Craze', HUF have now become the 'Plantlife connoisseurs' of the underwear industry offering multiple colours and options in both the sock and boxer department.
HUF socks, as standard, comprise of a 90% Cotton, 9% Polyester, 1% Spandex mix and offer an all over jacquard knit pattern with double layer heel and toe sections to ensure maximum comfort, durability and warmth. HUF socks will definitely keep your toes warm this winter.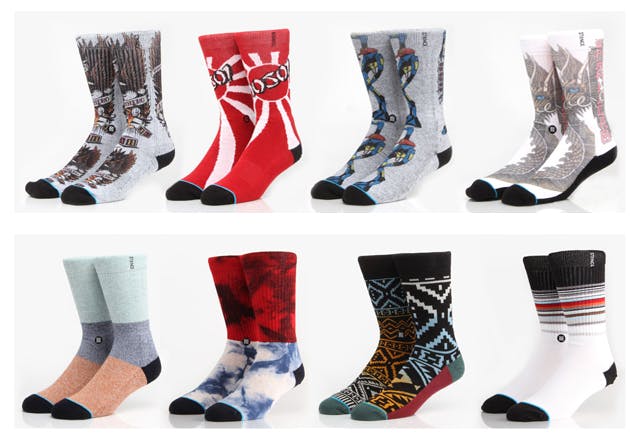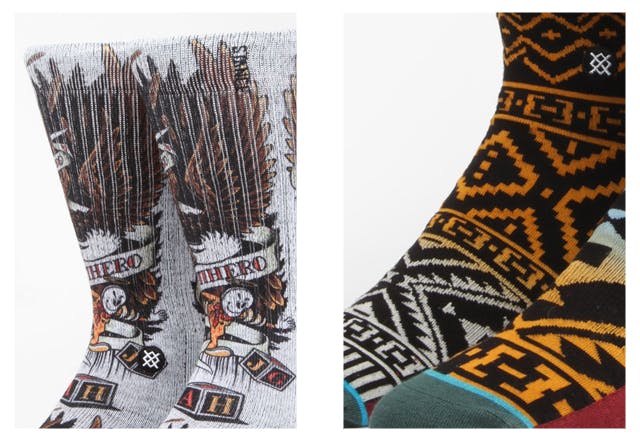 STANCE
Dedicated to the spirit of individuality with a design philosophy that believes in expression and function, STANCE creates a visual connection and function that provides both comfort and performance within their socks. Building quality socks with the best fit and performance characteristics from the highest quality materials is the unspoken priority for the brand and this can been seen throughout the range in each of their products.
Highlighted here alongside some of the classic STANCE range is a selection of the 'Skate Legends' socks released earlier this year. Showcasing some of the most iconic and timeless skate graphics and the legends that made them famous, these socks are an essential part of skateboarding history. Featured in this injection are the infamous Steve Caballero, Christian Hosoi, Jeff Grosso and Ray Barbee. These legends not only encompass skateboard history and style but also embody the ever evolving skateboard culture. Slip on a piece of history with the Skate Legends Collection by STANCE.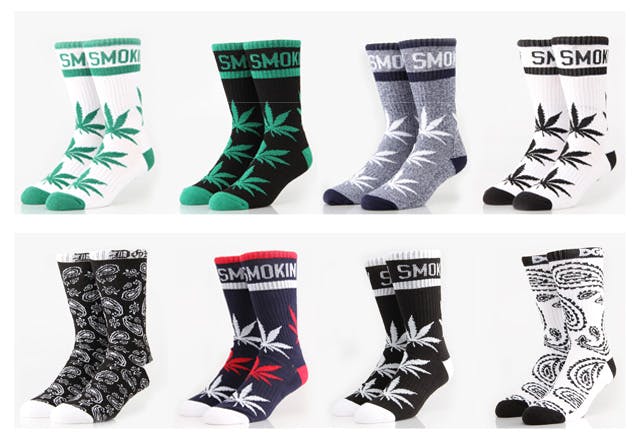 DGK
DGK socks, just like their creator Stevie Williams are pretty eccentric. Encompassing the sometimes controversial topics of life by way of their gang and drug related imagery DGK offer a humorous and playful twist to these often talked about topics.
Evolving with the times DGK's favourable design of an all over leaf print can be seen on numerous coloured socks offering great variety to you the consumer with the ability for you to match not only with your shoes but also with your outfit.
DGK socks are offered as standard with a full cushioned heel for optimum comfort and durability, contrast toe and heel sections for superior style and are created using an 87% Cotton, 10% Polyester, 3% Spandex mix. Treat your feet this season and see out Christmas in style.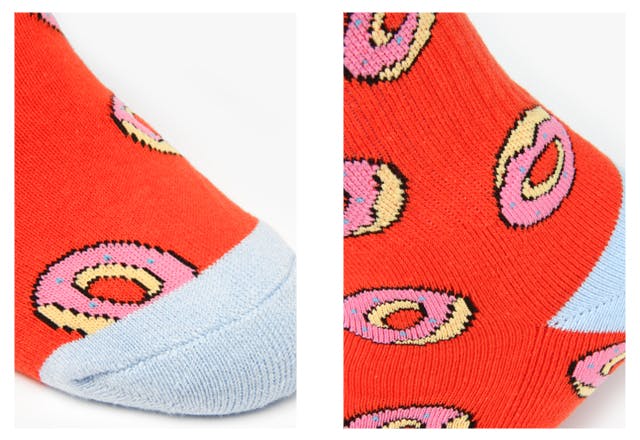 Odd Future
Renowned for their controversial and sometimes strange choices of imagery, Odd Future offer a wide range of both embroidered and sublimated print socks which are becoming increasingly popular amongst the streetwear market elevating them to new status.
Often related to their individual musical endeavours, Odd Future socks use classic artwork such as the extremely popular 'Donut' and 'Jasper the Dolphin' graphics to convey their message of immature maturity and fun style living.
Available in numerous all over prints and in a variety of colours, Odd Future socks are constructed using a stretchy ribbed ankle for secure fit, soft construction for comfort and are created using a 70% Cotton, 20% Nylon and 10% Spandex mix.
All styles shown are available in stores and online now.