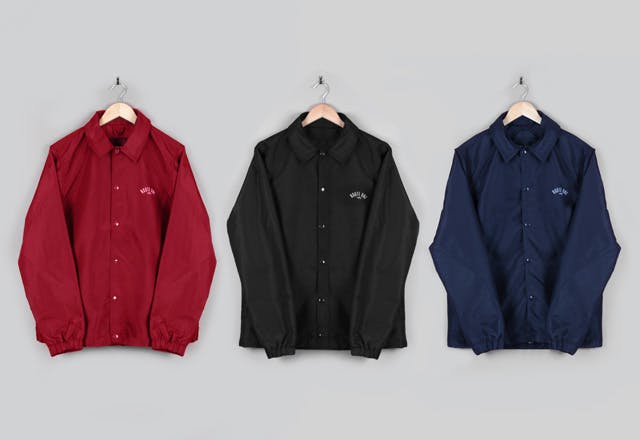 One thing's for sure; it's definitely still coat weather and will be for many months to come. If you're looking for something lightweight and on trend, but still functional, then a Coach Jacket is the one for you.
We have now introduced a range of Route One Coach Jackets, fresh for 2015. Available in Burgundy, Navy and Black, the Coach Jackets are 100% polyester and feature elasticated cuffs, a drawstring waist and a front popper closure.
Featuring a subtle Route One logo on the chest, the jackets can be worn over a hoody or even as the sole outerwear; plus they're thin enough to be easily rolled up and stored in your bag!
The Coach Jacket is the perfect garment to see you through the winter - spring transition!