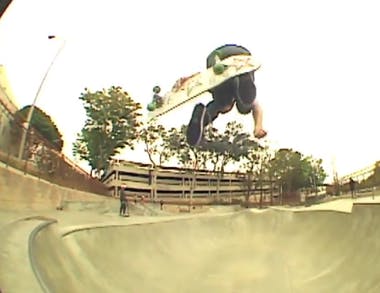 The ever amazing Zero Skateboards crew are back with 'No Cash Value Vol.5' over on the Thrasher website and it's as raw and as gnarly as you could possibly hope it to be.
This, the final part in the series, clocks in at an impressive 15 minutes long and contains full parts from Windsor James and the amazing antipodean transplant Dane Burman, once again taking rail skating to unprecedented heights. The man from Sydney is a machine!
Opening with some good old fashioned roof top gnar from Tony Cervantes, finally back to full fitness after a couple of near career ending knee injuries, and also featuring most of the squad, brutally destroying the heaviest of Cali terrain, this is classic Zero style (much like the rest of the series).
Skateboarding is many different things to many different people, especially in this day and age, but one thing that will never go out of style is grown ass men burling through the most treacherous of topography and this is exactly what we have here - come and get it whilst it's still fresh and hot!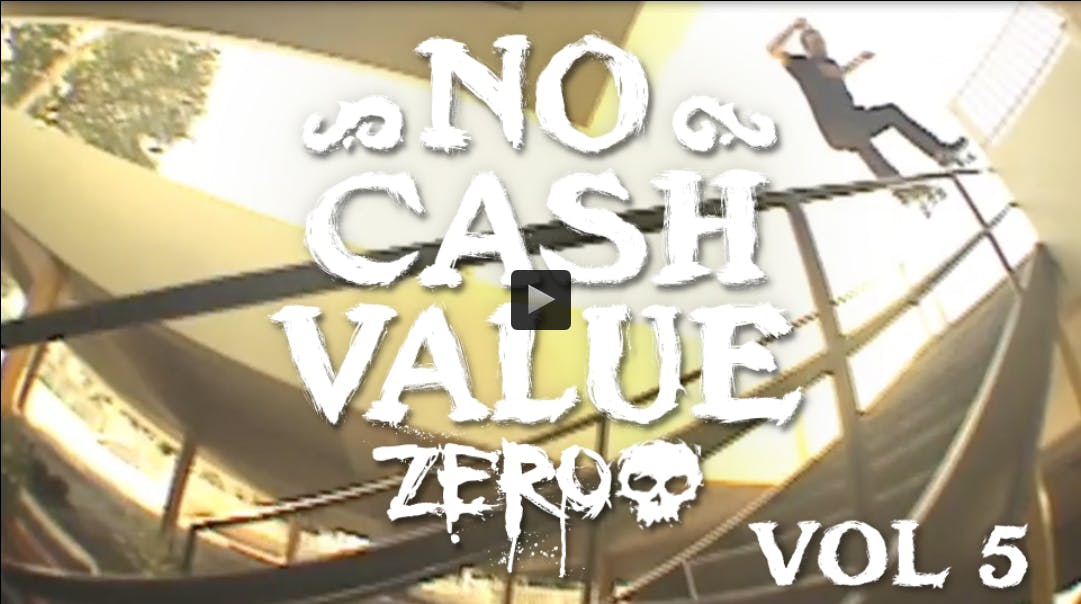 Sign Up...
For Priority Access to Releases, Deals & Offers
Your cart is currently empty.