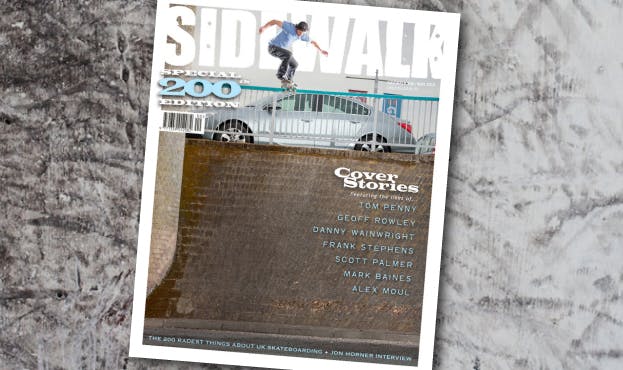 Huge congratulations to Sidewalk for hitting a landmark 200 issues!
Serious props must go out to Ben, Rye, Horse and the crew, it's a testament to UK skateboarding.
After nearly 20 years Britain's premier skateboarding mag is still going strong and comes through with a corker of a celebratory issue.
Jimmy Boyes mosher drop cover, interviews with Rowley, Penny, Wainwright & more, the '200 greatest things about UK skateboarding' – this is not to be missed so get down to your nearest Route One store or newsagent and get yourself a copy of print history.