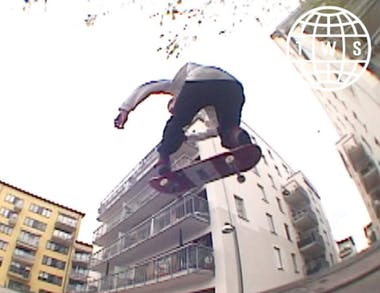 Sour Files: Episode Three
This is great. In fact anything to do with Sour Skateboards is great and that's all there is to it. A group of skateboarding friends, running their own company and producing some of the most creatively beautiful skateboarding on the planet, you'll be hard pushed to hear a bad word about the Sour boys in any skateboarding circle.
This latest episode in Transworld's 'Sour Files' series (defo peep the rest if you haven't seen them yet; they're amazing) has yet more raw footage from French gnar hunter Oscar Candon, our good friend Albert Nyberg, Exeter's own nomad Barney Page and the wizard level genius himself, Gustav Tonnessen.
Classic VX footy capturing good times and even better skateboarding is something that will never grow old and we're not ashamed to say we're head over heals in love with this series. No doubt the full length video itself was a 10 out of 10 but this raw collection? Somehow it manages to be even better!
Sign Up...
For Priority Access to Releases, Deals & Offers
Your cart is currently empty.