DC Shoes Presents: Waiting for Lightning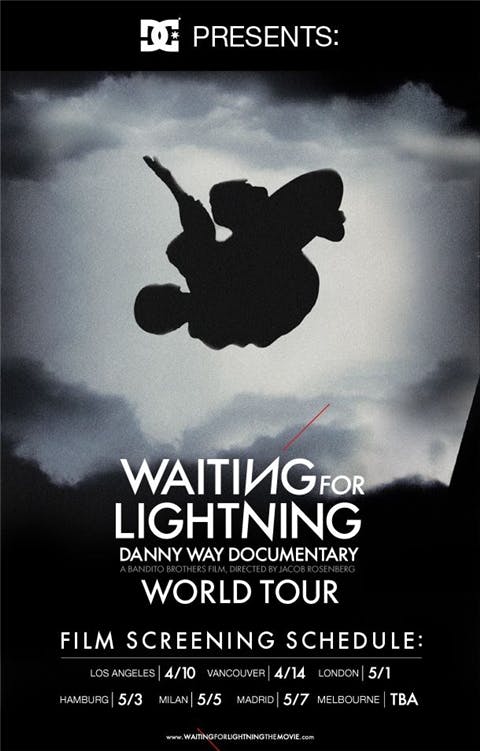 It's a wrap! Filming for 'Waiting for Lightning' is done and dusted, the Hollywood premiere took place last week and now DC Shoes is excited to announce the exclusive stops on the world tour of the movie.
On Tuesday the 1st of May, the Prince Charles Cinema in London will play host to the feature length skate documentary and Danny Way himself.
Route One will of course be in attendance to bring you all the news and reviews from this special event.
Check out the trailer here:

And the exclusive just released initial snippet from his Hawaii mega ramp. Rediscover Dreams: Danny Way