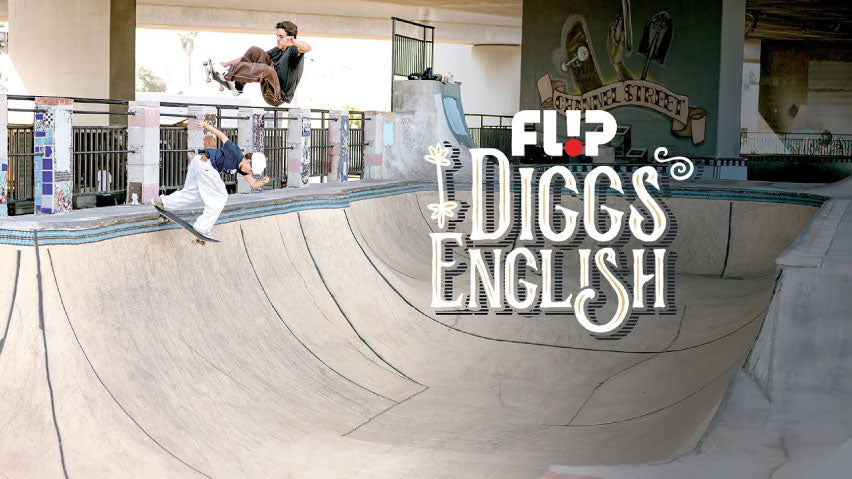 Flip Welcomes Diggs English!
Our boy done good! Route One's very own Brighton wunderkind Diggs English is now fully part of the Flip team and we couldn't be more proud!
Obviously it's been the worst kept secret in skateboarding, given he graciously stepped down from Lovenskate in July last year and has been seen riding Flip boards ever since, but this is the official announcement to the legit squad (alongside the likes of Luan Olivera, Tom Penny, Lance Mountain et al); it doesn't get any bigger than this!
Featuring a plethora of spots both here and Stateside, Diggs takes his magical feet to all manner of terrain, showing the Americans what we Brits have all known for so long - our boy rips! With legit Sadlands hammers and cameo's from legends a-plenty, young Master English has announced himself to the world stage. At this rate we might have to start calling him Diggs International!
Sign Up...
For Priority Access to Releases, Deals & Offers
Your cart is currently empty.