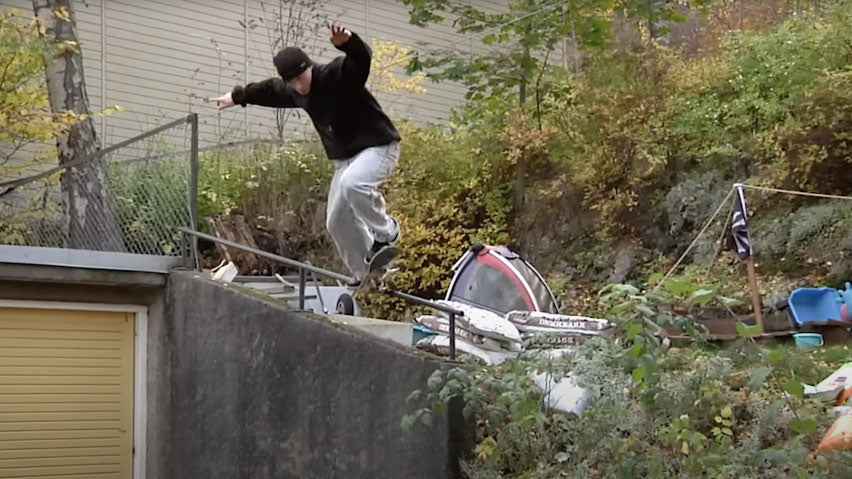 Hermann Stene's 'Lille Rotta' Part
How is Hermann Stene not pro? That's the question on everybody's lips now his amazing 'Lille Rotta' part has hit the airwaves!
It's not as if the connections aren't there; as part of the legendary Thunder Trucks squad and representing Real for more than half a decade, its surely just a matter of time before one of Norway's finest makes the ascension to the professional ranks and sees his name deservedly on the bottom of his deck.
And that's all there really is to say about 'Lille Rotta.' Hermann is the kind of guy to let his insane talents do the talking and, as all who have witnessed will testify, his last few tricks in this don't so much talk as scream the blooming house down. Give it a watch and get saving for that inevitable pro board!
Sign Up...
For Priority Access to Releases, Deals & Offers
Your cart is currently empty.