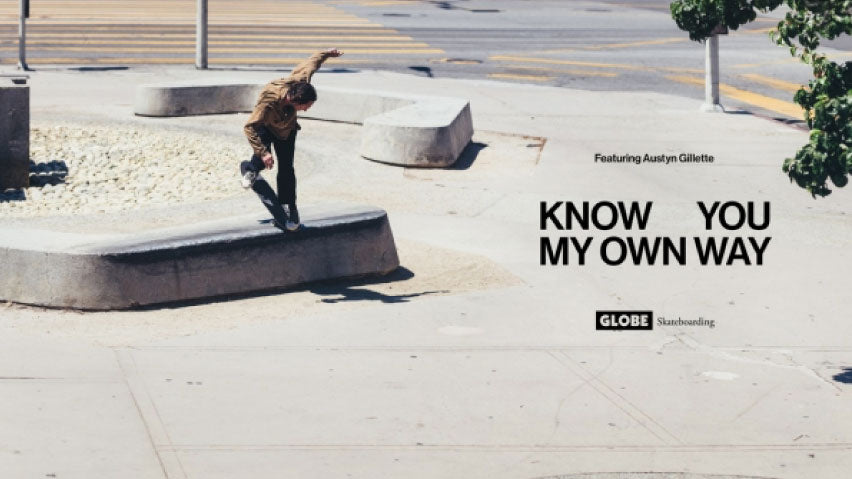 'Know You My Own Way' Austyn Gillette for Globe
Ten years ago, you couldn't find a name bigger in skateboarding than Austyn Gillette. Part of the industry's biggest inside joke (which somehow became an era defining look) alongside the late, great Dylan Reider, Team Handsome broke a million hearts and set nearly as many trends.
Fast forward to 2023 and the intervening years, with all the tragedy and adversity they held, have helped Austyn grow into the man he is today and with it, still one of the greatest skaters on the planet.
Now Globe Footwear's big hope in a world full of sportwear brands, one of the most stylish of his era is back with a full part on Thrasher. On the basis of what we see from Austyn here, the Globe shoes revival should be hitting full stride in early 2024!
Sign Up...
For Priority Access to Releases, Deals & Offers
Your cart is currently empty.