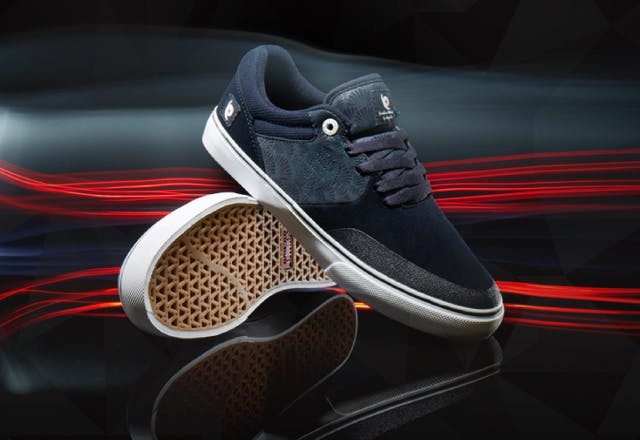 Etnies and Magenta, both skater-owned companies from France, have collaborated to produce an apparel and footwear range to celebrate mutual team rider Koichiro Uehara.
Naturally, the artistic direction was influenced by traditional Japanese culture, spreading floral-esque patterns across the fabrics to pay homage to Koichiro's homeland heritage.
Even the smallest details were taken into consideration; the red and white colours originate from the Japanese Hinomaru flag (that's rising sun in English) and were mixed into an Etnies x Magenta style logo.
Both the Scout and, Sheckler's pro model, the Marana were used for the collab, along with a varsity style jacket with all over print, ribbed cuffs and ribbed collar.
The collection is available now at Route One! Grab a piece while you can.
You can also watch the clip of Koichiro below in Osaka Nights, created for the collab and directed by legend Mike Manzoori. Enjoy!