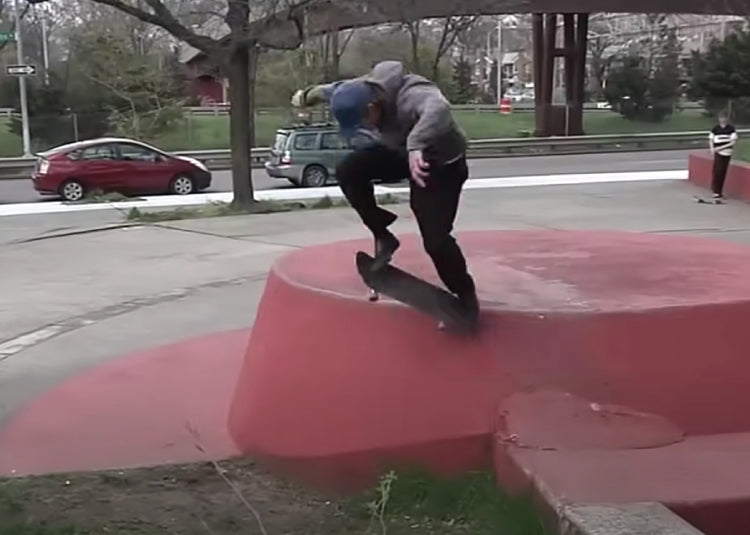 Favourite Spot with Cyrus Bennett
Wakefield's finest roving V neck reporter, Sidewalk magazine alumni Farran Golding, is back again for Quartersnacks with the latest in his fantastic video series 'Favourite Spot.'
Taking up the reigns and discussing his love for 'The Sombrero' in Queens is Nike SB backed ripper Cyrus Bennett. Interviewed by Farran over the phone, Cyrus breaks down the physical nature of the spot (its unique features and what makes it so difficult to skate) whilst video attempts of a seemingly nightmarish wallie 180 fakie manny flip play over the top. The conversation swiftly delves into his personal history with the spot, and the sessions that saw his love affair blossom, before showcasing some of the absolute mental tricks Cyrus has put down over the years.
Done for the love of skateboarding and the minutiae of its more recent history, Farran's work is a goldmine of passion. Once you've watched this we suggest you check out the previous episodes, focussing on the favoured terrain of Andrew Allen, Max Palmer, Dick Rizzo and Gilbert Crockett - we promise you won't be disappointed!
Sign Up...
For Priority Access to Releases, Deals & Offers
Your cart is currently empty.