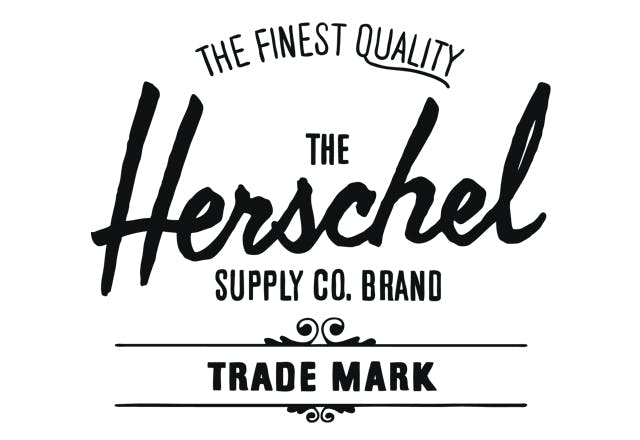 In the early 1900's, Peter Alexander Cormack and his wife made the journey from Wick, Scotland to settle and start a new life  in the small town of Herschel, whose population today is counted at a closely guarded 30 residents.
Founded in 2009 by brothers Jamie and Lyndon Cormack, Herschel Supply Co. adopted the name of the small town where three generations of their family were raised. Now based in Vancouver, Canada and manufacturing the finest quality backpacks, bags, travel goods and accessories, the goal of the two brothers is to create timeless product with a fine regard for detail and this highly anticipated Spring 15 injection does not disappoint.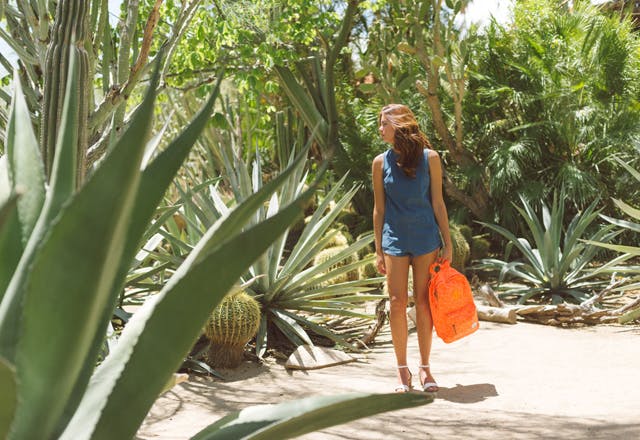 This season sees a combination of engaging seasonal prints working alongside newly introduced muted desert tones in a diverse range of both eye catching yet classically traditional backpacks.
Prints and patterns such as the ever popular Polka Dot, Marble and Geometric Sequence pull inspiration from all walks of life including desert stargazing and the increasingly popular modernist dwellings that continue to pop up on ever changing landscape.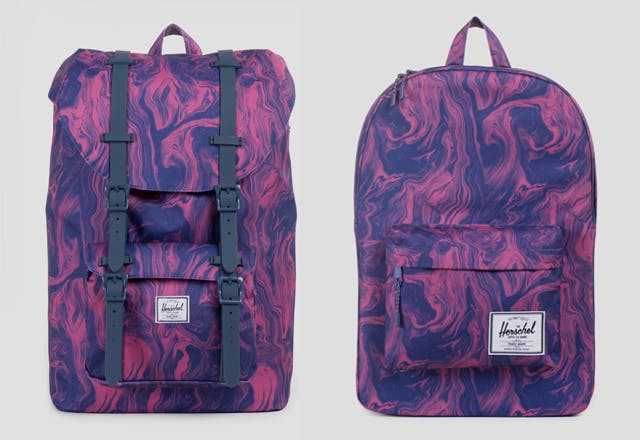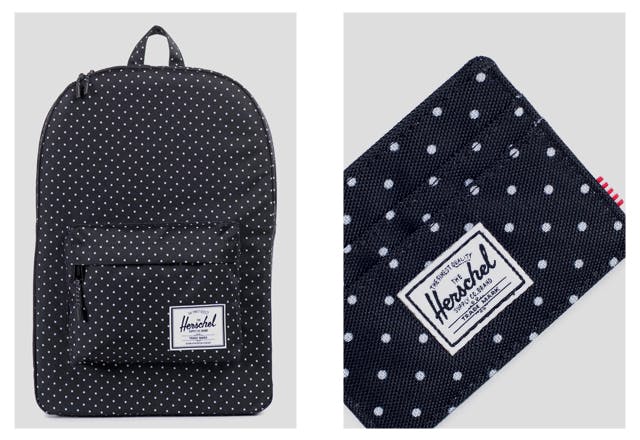 Muted tones such as the all new Caramel, Foliage and Sky Blue Chambray Crosshatch also combine to join forces with an already established Flamingo, Neon and Washed Mango arrangement to both help compliment and celebrate this new season.
In contrast to the above Spring 15 sees Herschel Supply Co. present their first application of a water-resistant tarpaulin by way of a premium Studio Collection. Reinterpreting carefully selected classics, this challenging conventional design pushes construction boundaries to produce a very defined minimal aesthetic.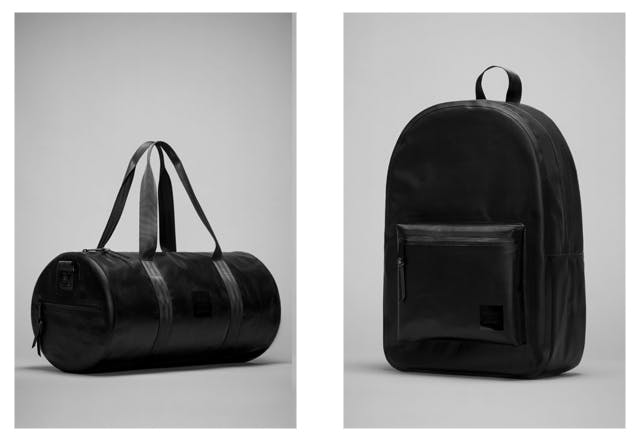 Available in Black or White this monochrome collection sees the makeover of such familiar styles as the ever popular Settlement backpack, Sutton Mid and spacious Alexander tote bag.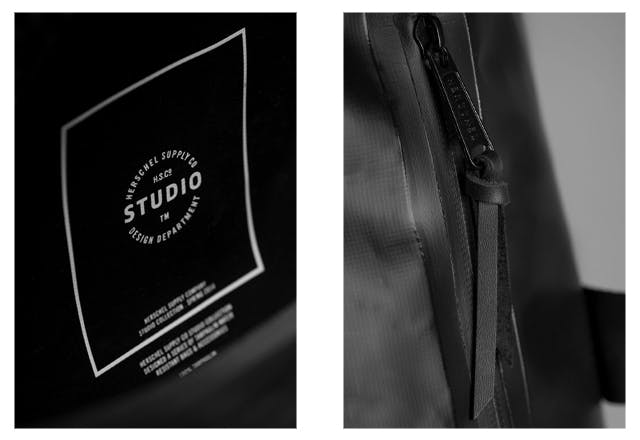 In a new adventure Herschel Supply Co. also present their first comprehensive head wear offering for Spring 2015. Inspired by the sun drenched oasis of Desert Modernism in Palm Springs, a number of silhouettes in refreshing seasonal prints, tones and fabrics form this newly created head wear collection.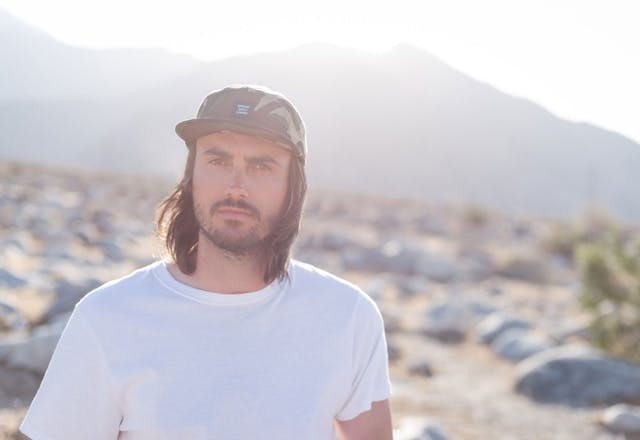 Available in a variety of profiles, the panel caps include the classically shaped Toby snapback, Glendale 5 Panel and reversible Lake Bucket Hat to name but a few. All are offered in a choice of basic or seasonal tones such as an Army Camouflage and the stargazing inspired polka dot that can be seen throughout the backpack range and classic labeling can be seen across the collection with the signature red and white stripes appearing on panel liners and rear tabs.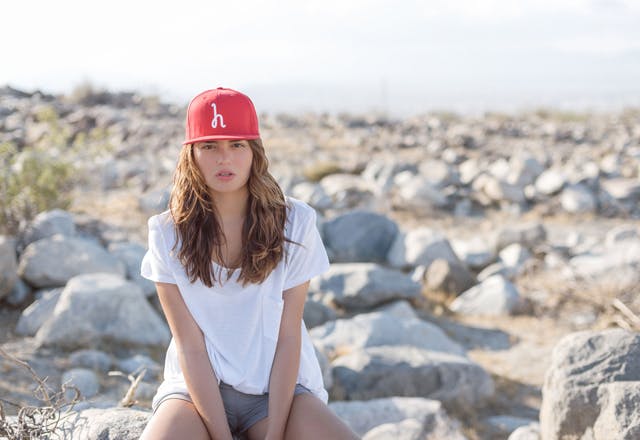 Head over to our main site now to view all collections.