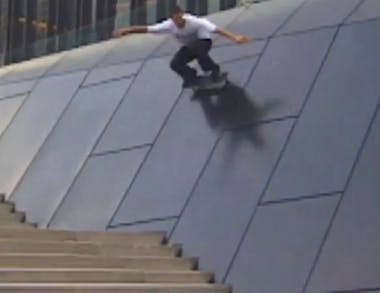 Jake Johnson's Static IV Part
We've all heard about the slappy fifty on Clipper and yeah, it's as utterly ridiculous as it sounds!
Jake Johnson, the only man on the planet that comes close to the no-comply brilliance of Pontus, has had his Static IV section put up on the Thrasher website and it's one of those extra special treats that life sometimes just hands to you on a plate.
As well as the afore mentioned slappy ridiculousness you get a full two minute section lovingly crafted by Static lensman Josh Stewart and his trusty VX. It has all the east coast ruggedness you'd hope for and all the insane skating you could dream of. Who on earth wallies up onto car bonnets!?!
Oh yeah, THAT wallride is in….
Sign Up...
For Priority Access to Releases, Deals & Offers
Your cart is currently empty.