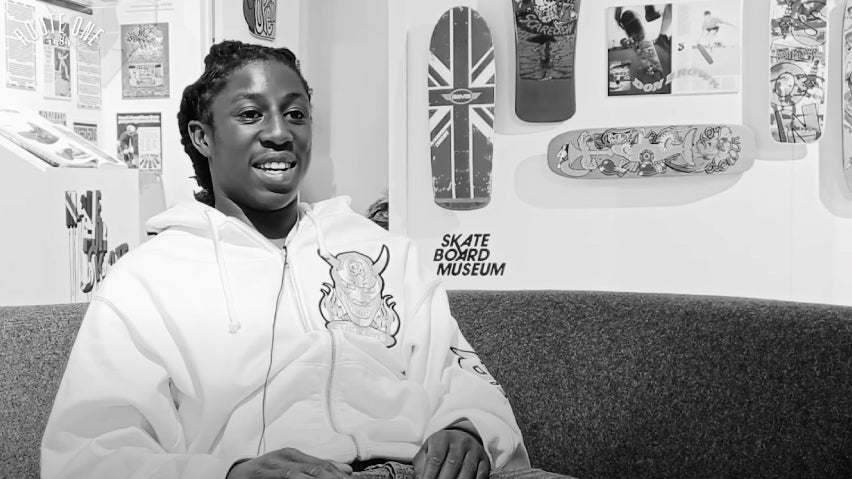 Kader Sylla: The Raw Interview
Accidents happen, so the saying goes. Only in this instance the "accident" was our mic not working properly when interviewing one of the most exciting skaters on the planet - talk about misfortune!
In town for the launch of Nora Vasconcellos' signature shoe at our Seven Dials store, the chance to sit down with Baker Skateboards' Kader Sylla had us excited. The couch's cushions were plumped and our questions were prepped, what could go wrong? If you saw the official interview last week then you'd assume very little; we put a great clip out and it's gone down a storm on YouTube. Truth be told, we could have left it at that and the world would be none the wiser.
But we knew. We knew we had a fantastic interview with Kader and we knew he had a lot more to say than had been published. So what to do about it? Well we've only gone and managed to rescue the audio from the on-camera mic, meaning the full interview can now be heard in all its glory!
Truth be told, the sound isn't great; a party was raging in the next room after all! But it's good enough to hear what Kader had to say, so click play now to listen because the boy has stories to tell!
Sign Up...
For Priority Access to Releases, Deals & Offers
Your cart is currently empty.