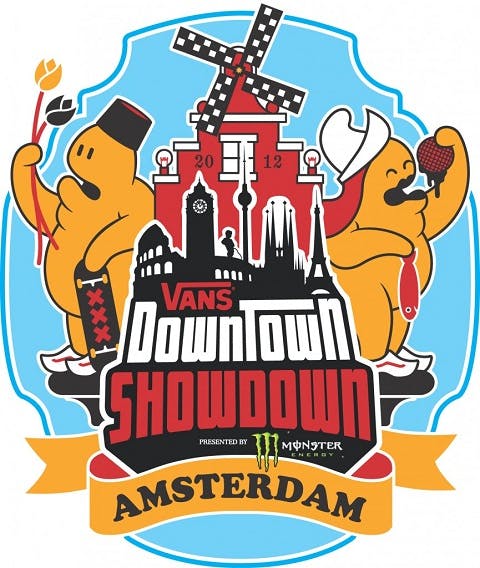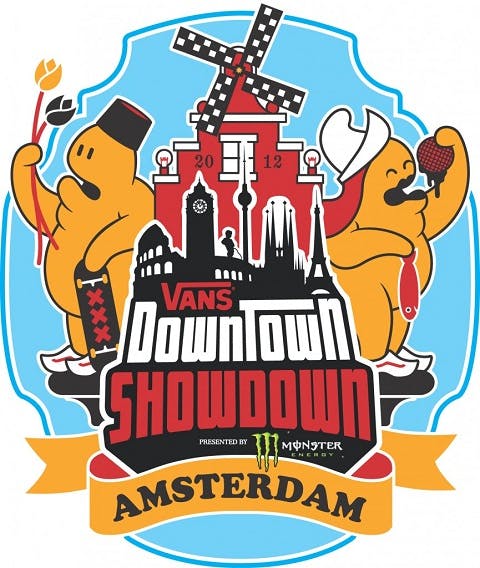 Last weekend VANS kindly invited Route One to hang out at the annual VANS DOWNTOWN SHOWDOWN at Westergasfabriek, Amsterdam, Holland.
Arriving on Friday and checking in to the hotel it was clear to see that Vans were pretty much owning this side of town - The hotel was a who's-who from the skate community with everyone from the pros & veterans to the world's media and even Mr. Steve Van Doren himself were all in residence.
The site was just a short walk, through rabbit-filled fields, or for the less active Vans kindly put on a car service throughout the weekend.
Friday night kicked off with a premiere of the highly anticipated new Stacey Peralta movie "Bones Brigade:An Autobiography" To say I've been looking forward to this movie is an understatement! These guys defined skating in the 80s and were the forefathers of many tricks that still lie in the heart of skateboarding today.
The movie, of course, kicked ass and afterwards we were treated to a special Q+A session with three original Bones Brigade riders Steve Caballero, Rodney Mullen and Tommy Guerro - classy gentlemen all round.
The next morning I was straight over to the site's media office to interview Vans legends Tony Alva and Steve Caballero. I was especially stoked on this project as I've always admired both their skating styles since childhood.
You'll be able to see those interviews online here very soon.
The Vans Downtown Showdown invite participating teams to design brand new obstacles exclusively for the event.
This year it was the turn of Flip, Palace, Blueprint and Antiz to provide the Amsterdam themed attractions.
Inside the huge circular building (that reminded me of the Camden Roundhouse) were the Geoff Rowley designed FLIP obstacle - a trippy mushroom covered block with a whole bunch of vert on one side and the ANTIZ windmill inspired ramp - both gnarly looking and intimidating!
Outside BLUEPRINT took inspiration from Amsterdam's canal barges while London's PALACE crew payed homage to the Dam's cafe culture with an oversize ashtray complete with rolling papers kicker and a steel bifter to pop out.
Each team entered two riders for each obstacle and the plan was to session each area in one hour sessions.
The sun was shining so the Palace ashtray was first up on the agenda.
Just as everyone was getting in their groove it started to rain.
When I say rain I actually mean an apocolyptic style downpour that continued for the following hour.
Suddenly the Westergasfabriek's bar and resturant was at bursting point with various Pro's, Ams, production staff and hangers on - beers were flowing and the excellent food was a nice relief from the horrific sudden change in weather conditions!An obvious decision was made to abandon the second half of the Palace sesh and head inside to hit up the Flip spot with Brits Rob Smith and Ross McGouran killing themselves on this giant beast of a ramp.
Next up something happened that no one could have predicted - the sun came out in full force so everyone took advantage and Blueprint was on.
Toy Machine's Billy Marks was balls-out hitting it hard but Brazilian Luan Oliveira was on some next-level shit with this thing.
Finally it was back indoors for the Antiz windmill which saw Ben Nordberg finally pull off the trick of the day, with his backside noseblunt on the extension, but it was the powerhouse known as Death's Rob Smith who totally smashed the whole obstacle and righly took top spot.After all the skating was done and prizes handed out (oversized cheques, Gouda cheese, clogs and customised Charge bikes) it was time to hit the Monster/Vans after party with a DJ set from Smith himself followed by a performance by the legendary Venice skatepunks Suicidal Tendencies.
You know it's been a good weekend when you've watched world class skateboarding, met childhood heroes, caught up with old friends and end up in a hotel bar discussing the finer points of lobster and Jennifer Lopez videos with Tom Penny!
Extra special thanks to Alan, Victoria and everyone at Vans plus Jim and Chris at Canoe for all their hospitality.
See you all next year!
Sign Up...
For Priority Access to Releases, Deals & Offers
Your cart is currently empty.