Last Thursday night saw Route One Brighton hold the premiere for the long awaited video from Real Skateboards.
Called 'Since Day One' and with skaters including Dennis Busenitz, Keith Hufnagel and Ishod Wair (to name a few) it promised to be the video release of the year.
Held in Riki Tik on Bond Street we had an amazing turn out with everyone there hyped to see the long-awaited video.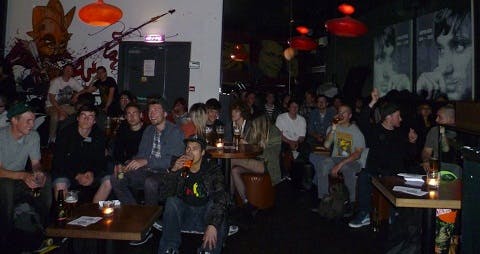 On top of the skating on offer, a prize raffle including Real Decks & tees, a custom hand painted deck by local artist Snub23 and copies of the film was sorted with all the proceeds going to the Johnny Kicks Cancer Charity.
The video did not disappoint and was met with rapturous applause by the packed venue. Stand out sections from the aforementioned Wair and Busenitz will have people wearing out the buttons on their DVD remote!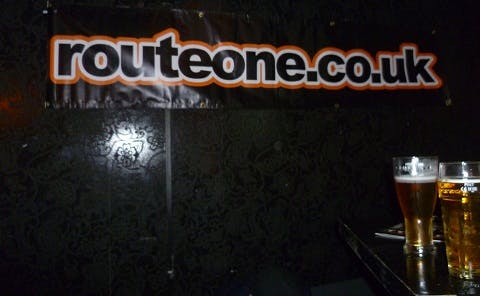 This is an absolute must have video for every skater and the collector's edition includes a 100 page Gabe Morford photo collection so don't waste any time and get this in your collection now!
Thanks to everyone who attended and special thanks to Shiner Distribution/Snub23 for the donated prizes and to Jak & all the staff at Route One Brighton.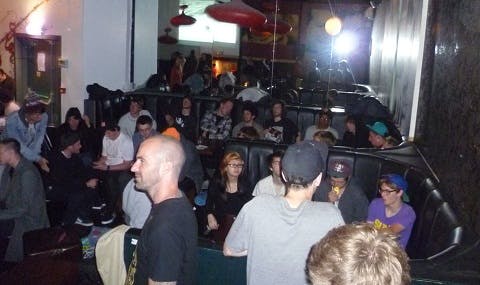 We raised a lot of money for the charity and had an amazing night.
See you at the next one, whatever it will be!
Peace
Nick, R1.
To buy a copy of this awesome DVD click here:
http://www.routeone.co.uk/Store/Skateboard+Action+Sports/Type-is-DVDs/product-is-57435