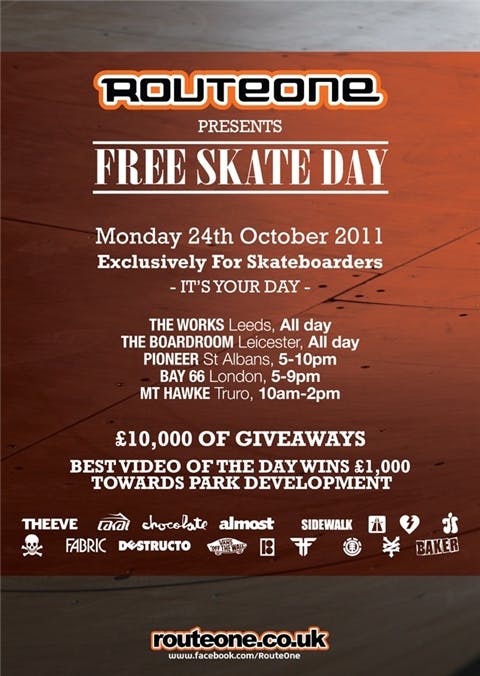 Today's the day where we take over five of the best indoor skateparks and cover the admission price so you can all skate for FREE!!!
Exclusively for Skateboarders Only - No Bikes, Blades or Scooters!
Please click the following link for details on park locations and opening times:
http://www.routeone.co.uk/content/FreeSkateDay
Click "Attending" on the Facebook Event here:
http://www.facebook.com/event.php?eid=123677517734057
If you're heading out, to one of these great parks today, have an amazing time and look out for all the videos and photos online soon!