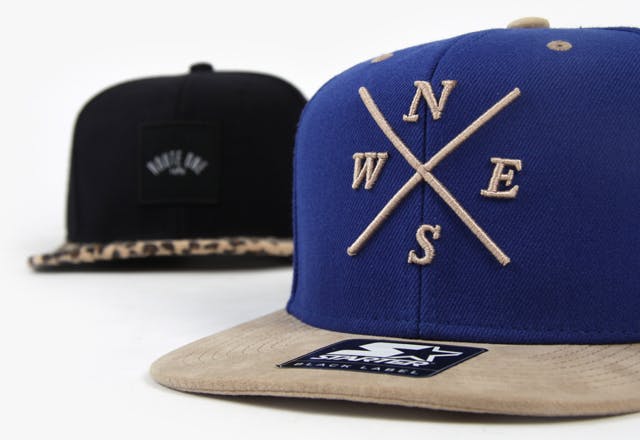 Founded in 1971 in New Haven, Connecticut by David Beckerman, a former basketball player for Southern Connecticut State University, Starter was created to manufacture team uniforms for high school athletic programs.
In 1976, the company entered into non-exclusive licensing agreements with a number of professional sports leagues, paying royalties of 8-10% for the right to manufacture and market copies of professional athletic apparel. Soon the company expanded its licensed apparel line to include headgear, active wear and accessories and this season Route One has teamed up with Starter's "Black Label" to produce two new snapbacks for SP14, incorporating both the new and aged elements of both companies in the form of colour and graphic.
With the careful and sometimes controversial use of leopard print, our "Box Logo" snapback provides elements of new age streetwear seen through the use of patterned fabric and current branding where, on the other hand, our simple and classic coloured "Four Corners" snapback provides a subtle and almost vintage feel through the use of suede's and classic looking debossed graphics.
Both snapbacks are available now online and in stores so be sure to grab one whilst stocks last.