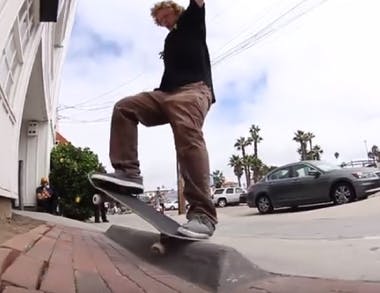 Catching Up With Wes Kremer
When you find out one of the most exciting skaters on the planet right now (and Thrasher Magazine's 2014 S.O.T.Y)  is headed over to our shores, you do everything you can to be able to catch the guy skate live.  
DC's 2015 Special Delivery Tour was such a success that the powers that be decided to expand on the idea this year and, once again, the amazing Wes Kremer was whispered to be in attendance. Fast forward a few months of planning and not only were we getting the chance to see Wes skate at the fantastic new Bath skate park, the entire team was hitting up out local store for a signing - we couldn't let this opportunity pass by without a quick catch up with the Sk8 Mafia pro himself! 
Covering everything from his stoke regarding the latest Mafia vid to the commotion caused in the scooter world by his controversial DC Wes 2 ad, the San Diego ripper never holds back and spends every moment with a smile on his face. Here's hoping DC bring it back next year, we have so much fun kicking it with Wes we don't want to have to wait more than twelve months to do all this again!
Sign Up...
For Priority Access to Releases, Deals & Offers
Your cart is currently empty.