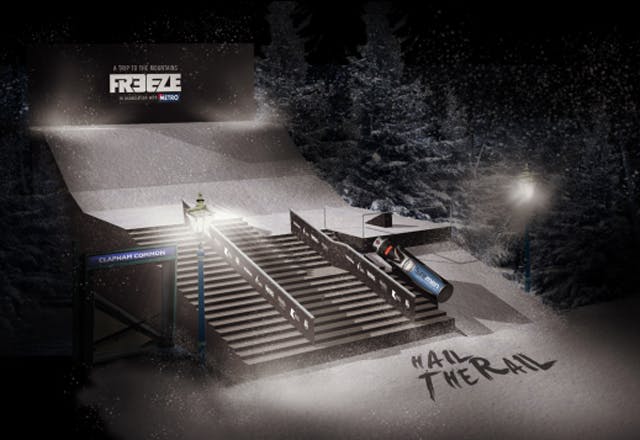 The Freeze Festival is back! But this year things have changed. Unlike last year that saw our very own Billy Morgan take the international Big Air title on the massive real snow kicker situated under the towering Battersea Power station, this year it heads down the road to Clapham Common and they have replaced the Big Air competition with the 'Hail The Rail' street rail comp. The festival runs from the 27th Nov - 1st Dec with the rail comp taking place on Saturday 30th November.
Hail The Rail will exhibit 10 world class snowboarders in an international competition plus 20 of the UK's best rail riders to compete for the title in the Battle of Britain. We are excited to see 3 of our Route One team riders, Will Rad, Cody Hierons and Rowan Biddiscombe invited to have a crack at the British title!
If you still haven't got your passes for this epic event then head over to the official Freeze website and get yours today, you don't want miss it!