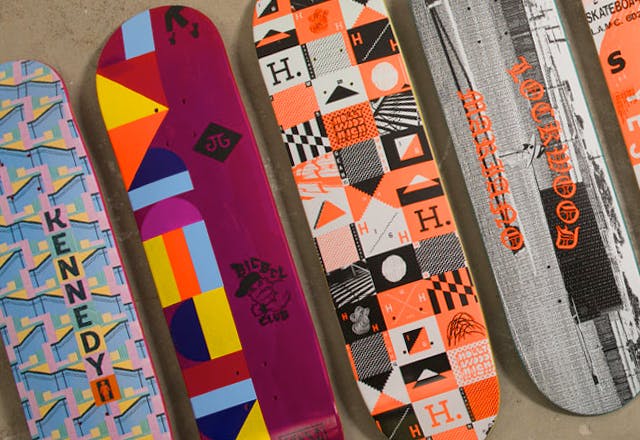 Girl skateboards started back in 1993 by professional skateboarders Mike Carroll and Rick Howard along with Spike Jonze and Megan Baltimore. Mike and Rick decided to leave Plan B (their board sponsor at the time) to set up Girl, with the intention of taking along riders from World Industries and Blind. The company was announced when the selected riders for Girl, turned up at a World Industries demo sporting t-shirts with the now instantly recognisable Girl skateboards motif. In the 22 years since the company was established Girl has released a number of full length video releases and has supported a large cross section of skateboarding talent across the glove, and has grown to become one of the leading brands of our beloved 7ply past time.
Situated under the roof of Crailtap distribution in Torrance, California is the infamous 'Art Dump' directed by Andy Jenkins.  A space for the collaborative group of artists, designers, film makers and so on who regularly knock their brains together to give Girl Skateboards the art direction and eccentric creative approach we all love and recognise
For this LA8 series, Girl have taken a look back at some of the mind blowing legendary tricks and famous skate spots a select few professional members of the team have left their trade mark stamps on. By taking some of the most recognisable architectural elements and silhouettes from the spots, a selection of 'Art dump' heads have come up with this spectacular array of wall hangers.
Check out the selection below, this should bring up some nostalgia for you all...