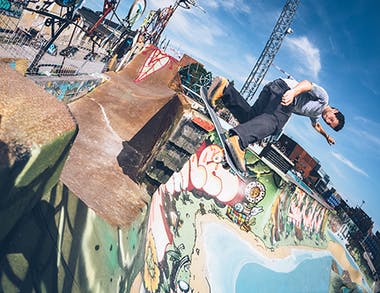 On the 12th-14th July Helsinki Played host to the 4th Annual HELride.
After seeing the carnage that happened last year we knew that we had to witness it first-hand. HELride is quite a way always from your classic street league, run based contest, with emphasis put more on fun. It's more of a nomadic skateboarding festival taking over different public space that you would normally get the boot for just looking at. One of our favourite installations was outside the central shopping mall Kampi. Two kickers were placed either side of an old rally car. Our own Daryl Dominguez took no time at all to start laying waste to this obstacle and eventually winning some euro bucks in the best trick contest for his effortless Bs 360 kickflip.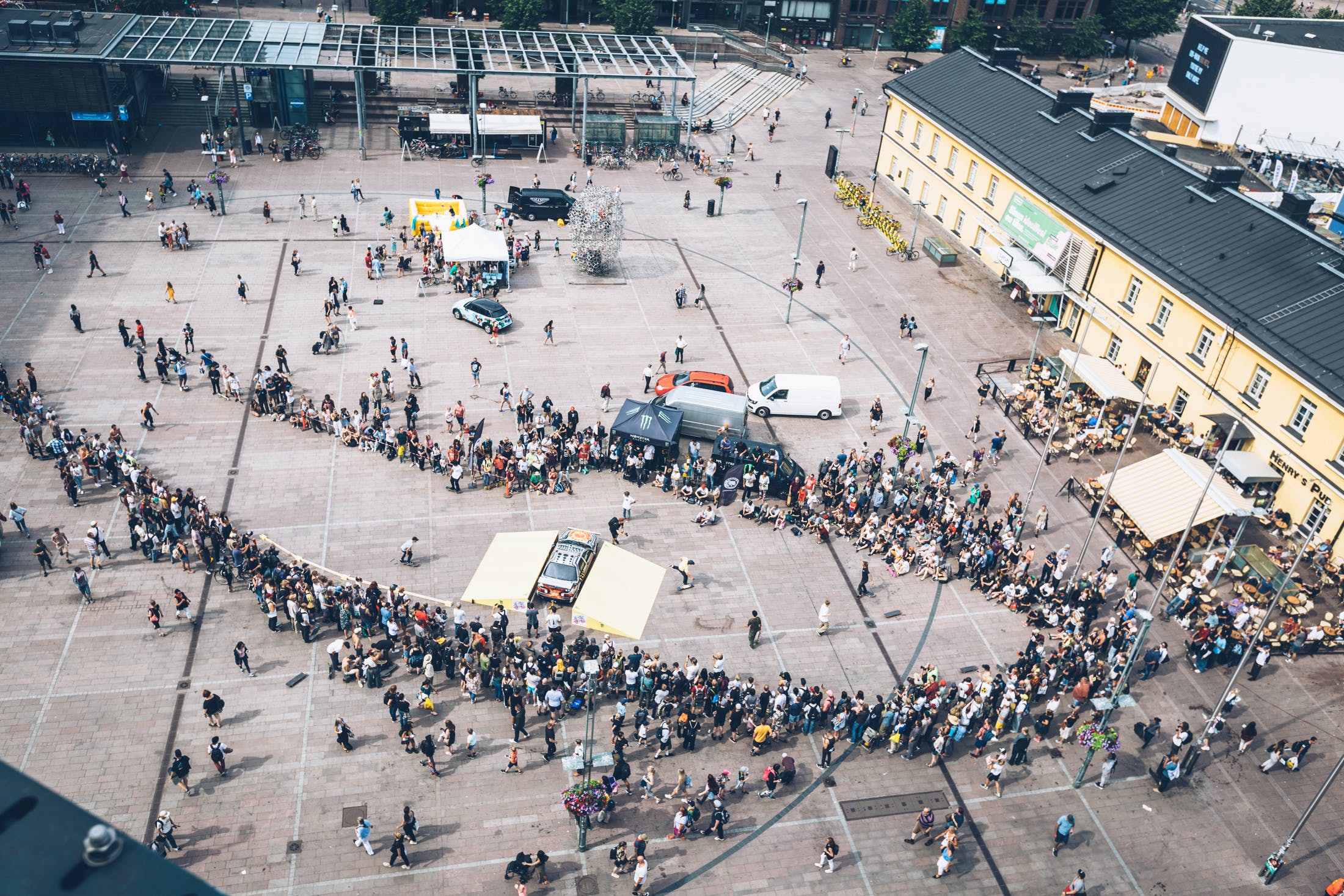 Suvalahti DIY is the pride and joy of the Helsinki scene and for good reason! When you hear about a DIY spot in skateboarding you tend to picture a crusty ledge with its coping falling off, a few sketchy quarter pipes and a few road cones to pop over. Suvalahti is not like this. An average build at Suvalahti consists of a 10-20 man deep crew, heavy building artillery including cement mixer trucks and many a beer.
We headed over to witness the spectacle in all its pride and glory early one morning before the crowds got there. We headed down with team rider Sam Beckett and we were joined by an all-star cast including Sams Monster energy team mate Rune Gliffberg, Plan B legend Pat Duffy and Creatures own Kevin Baekkel. As you'd expect this session got heated pretty fast!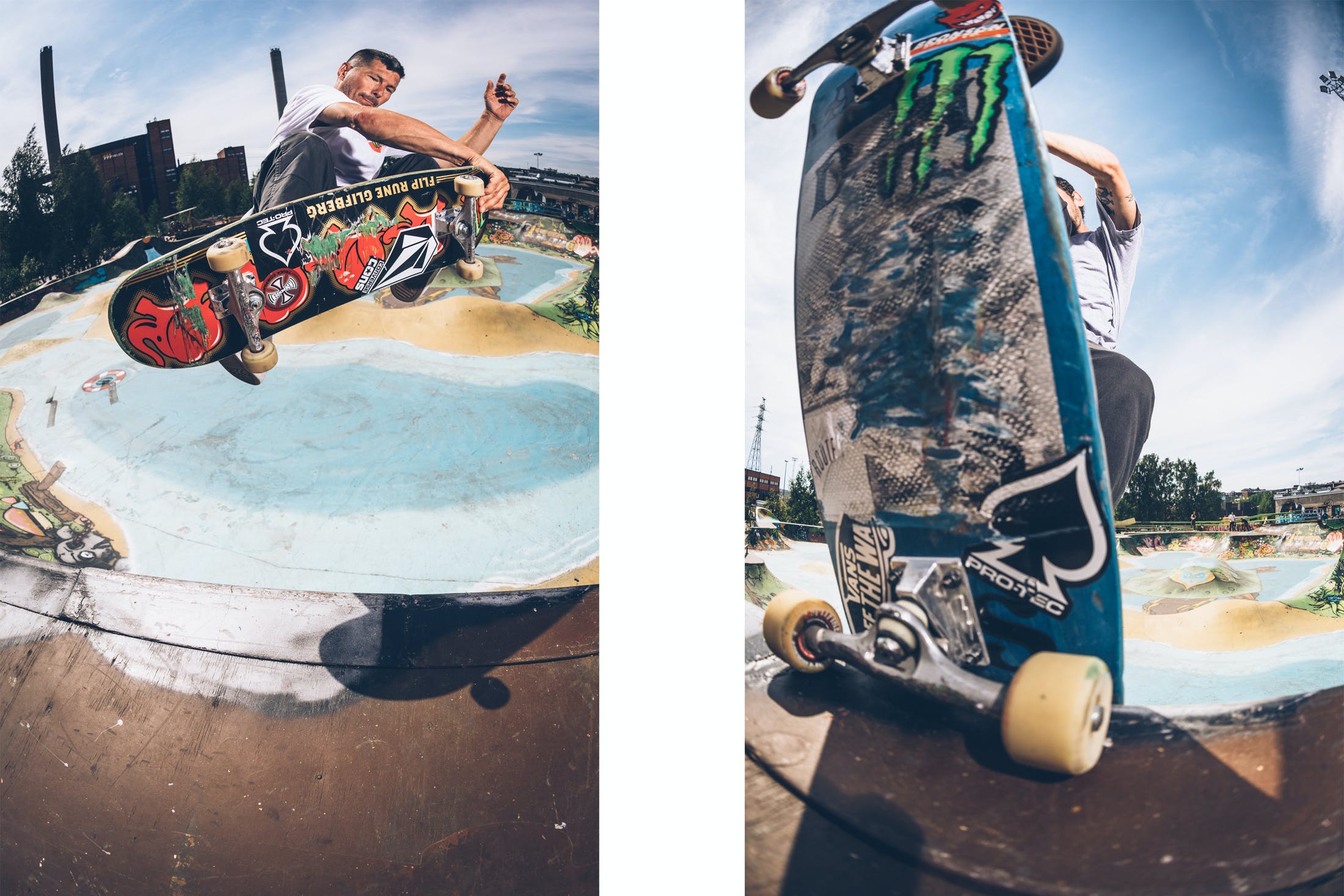 The monster Energy boys loved the big quarter and by the looks of how easily they were skating it you would have thought they were skating a 4 foot mini ramp! Run Crailgrab Lein air and Sam with an in your face frontside blunt.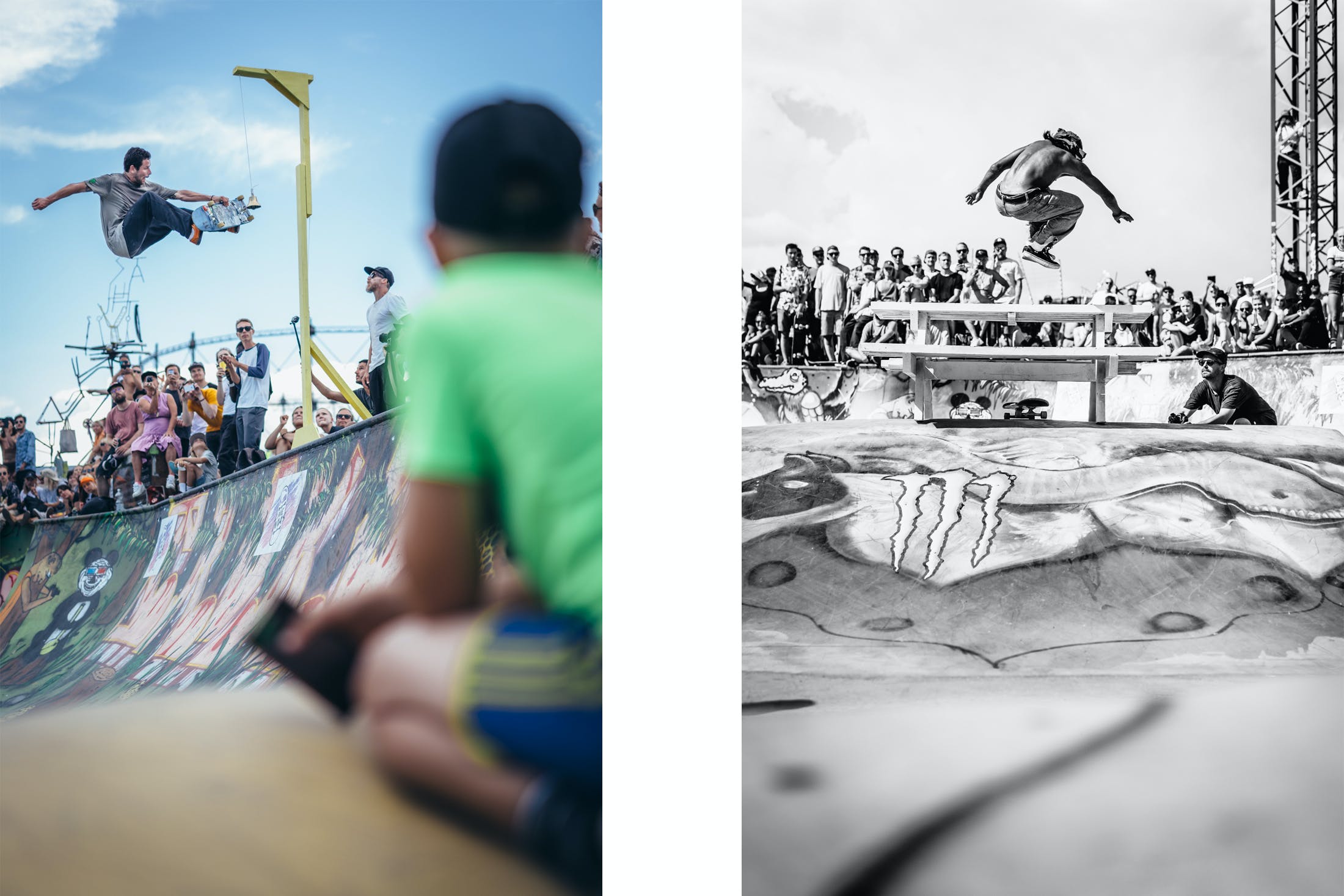 The final day was all at Suvalahti and consisted of a monster death race, Taco Bell highest air and best trick over a picnic table. Both Daryl and Sam did us proud here. Daryl by winning another best trick with this absolutely ridiculous hippy jump and Sam coming in a close second during Taco Bell's highest air competition.
All in all many a good time was had and many more beers were had. A bit shout out to Samu and the rest of the HELride team, catch you next year!
You can check some of the madness from Suvalahti first hand below!
Sign Up...
For Priority Access to Releases, Deals & Offers
Your cart is currently empty.