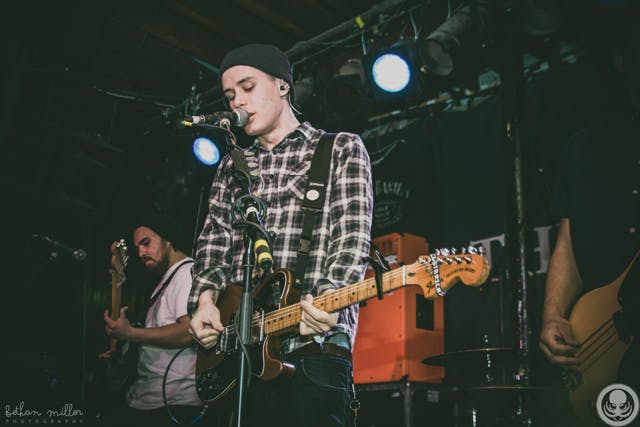 On Saturday 19th April, we headed down to Bristol to check out their annual Hit The Deck festival.
Luckily, the weather held out and we had a day of (albeit a little cold) sunshine. The festival is held across a number of venues a short distance between each other, so we grabbed a cider and headed to catch our first band at Thekla ( a bar on a boat!).
The atmosphere throughout the day was electric. Some of the highlights for us were Gnarwolves (Brighton skate punks) at The Fleece, closely followed by our friends Neck Deep and of course, not forgetting, Saves The Day.
There is no denying, however, that Brand New stole the show with an epic set at the O2 Academy.
We also managed to catch up with California based Seahaven; check out the interview below!
Until next year HTD!