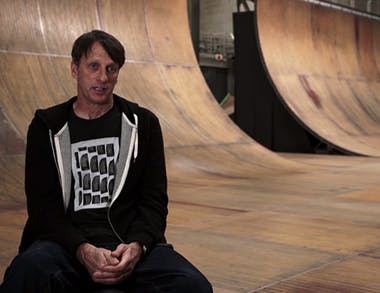 Pretending I'm a Superman: The Tony Hawk Video Game Story
Few of you reading this will remember a time in skateboarding before THPS. Truth be told, even those of us involved in our beloved pastime pre 2000 can really recall what life was like before the all-encompassing franchise took what we thought we knew about the popularity of skateboarding and blew it all to smithereens.
'Pretending I'm a superman...' is the proposed documentary charting the rise of the eponymously titled Tony Hawk video game series and this teaser has got us thoroughly hooked, not only looking forward to the whole thing but dusting off our original PlayStation and praying to the skate-gods that the games will still boot up!
Featuring the Birdhouse main man himself, plus many of the original Activision development crew, this teaser is made with a view to crowdfund the rest of the project and we thoroughly hope it's successful as it promises to be an absolute 'must see' for skaters and gaming enthusiasts alike. Plus there's some uber naff Goldfinger to sing along to, so we can all party like it's 1999 all over again!
Sign Up...
For Priority Access to Releases, Deals & Offers
Your cart is currently empty.