Birmigham's Kris Vile is a polarising character; talk to his friends and he's a likable and talkative chap that kills it as hard as any big name pro on a skateboard. Talk to those that aren't so keen and the words you'll hear back aren't fit for print right here!
Talent often breeds such marmite subjectivity and for every fan a person gets there's always another that has been wound up to breaking point; Kris Vile's level of talent is so exceptional it's not surprising he's rubbed a few folk up along the way! Talented he certainly is though and this brand new section for Red Bull proves once again that the Black Country lad is capable of dropping face melting stunts to melt even the coldest of doubters' glares.
Filmed everywhere from his beloved hometown to the exotic climes of Puerto Rico, at no point does Kris disappoint. The video itself is accompanied by a substantial interview so not only do you get something for that pre skate hype, your in-bathroom time is also fully covered. You really can't ask for much more than that!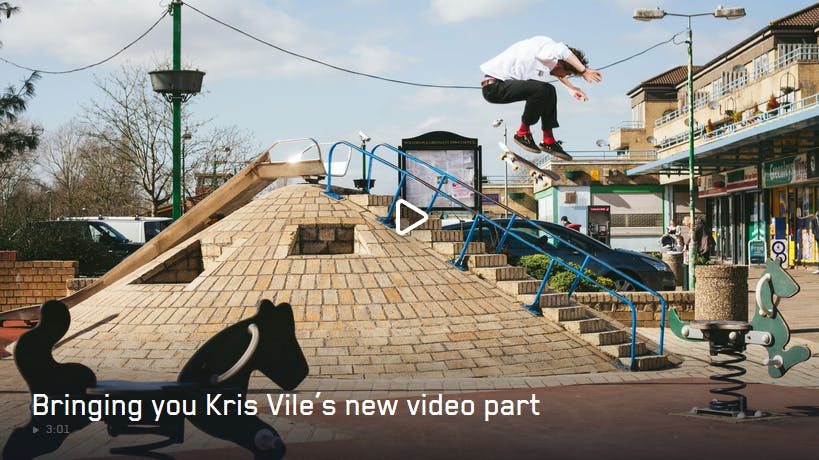 Sign Up...
For Priority Access to Releases, Deals & Offers
Your bag is currently empty.