Bourbon in Durban Part Two sees the team leaving Johannesburg and making the 500 mile trip across the country to the surf capital of Durban. This spelt good news for the more transition persuaded part of our contingency. This really was a concrete surfer's wet dream, with multiple snake runs and the most legit backyard pool anyone could dream of. There was only time for a brief stop at the street plaza to please the ledge lads, and if you know these guys, a brief stop is all they needed to stack.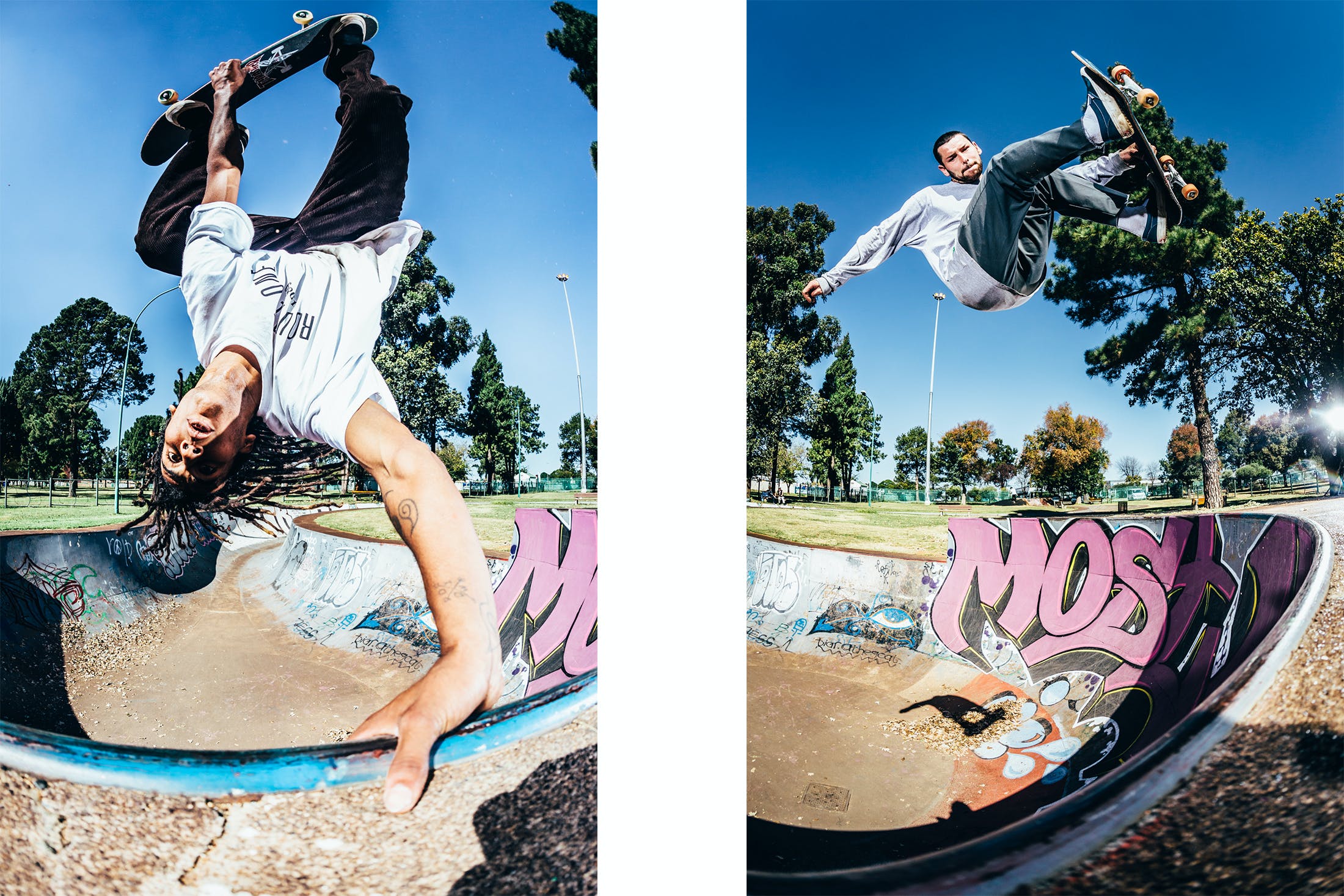 Sam Beckett and Jordan Thackeray braving the entire snake run and both found their own little pot of gold at the bottom. Sending this thing from top to bottom was no joke let alone getting away with a banger like this at the bottom. Top marks to both these lads.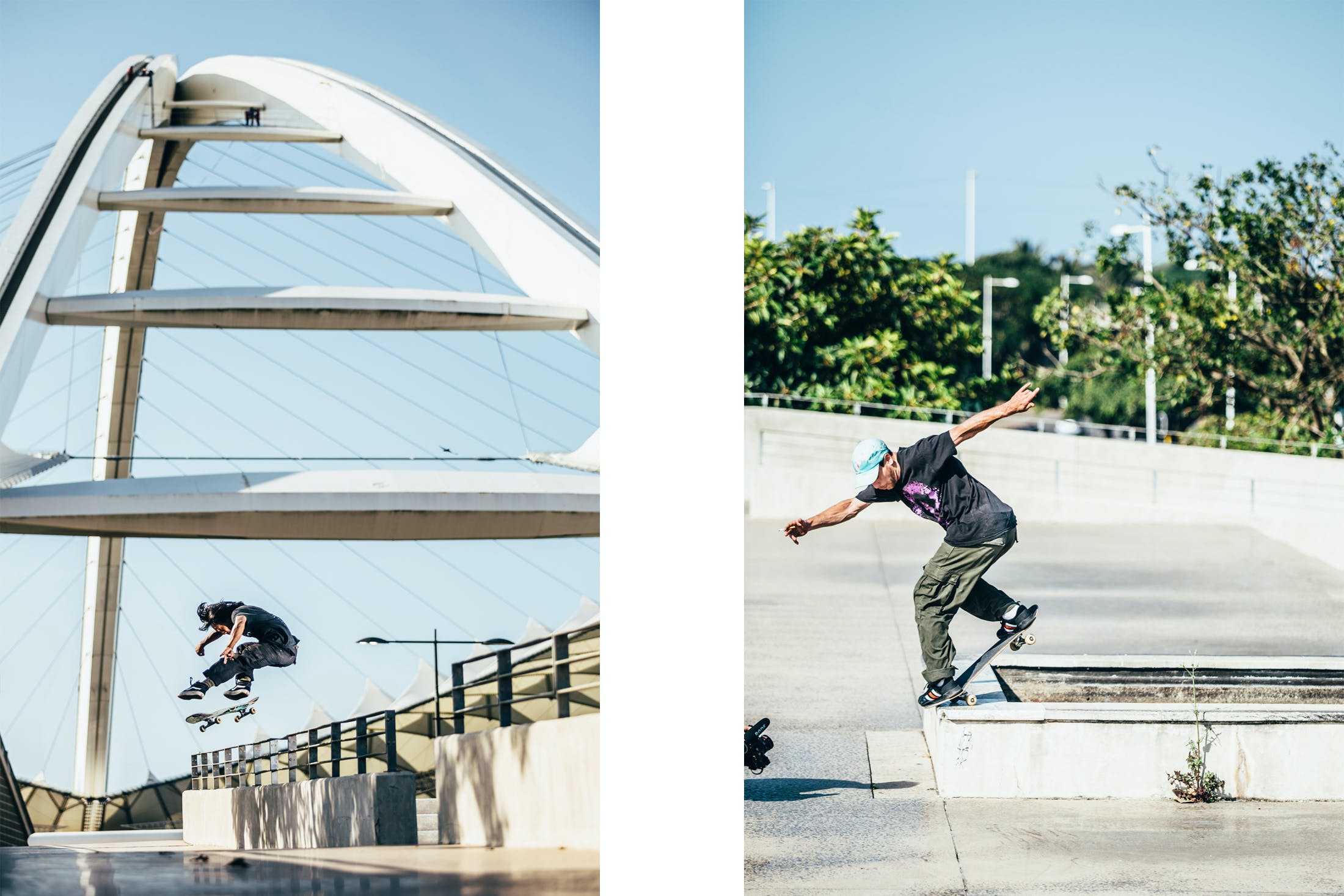 Our last street excursion of the trip took place at this perfect plaza spot, right by the Durban stadium. With polished marbled floor that seemed to go on forever, perfect Ledges, an assortment of gaps and stairs, this was the ideal location to unleash our street dogs. It wasn't long before Daryl and Dylan were stacking clips including this kickflip over the rail and backside noseblunt slide.
Prior to this trip the majority of us had never visited a genuine backyard pool. Thanks to the local Durban legend Bruce, now we have. The story goes that a few years ago, when Bruce decided to start skateboarding again, he waited for his wife to go shopping then proceeded to drain his family swimming pool. By the time she was back he was already shredding! Thanks Bruce. Sorry Bruce's wife.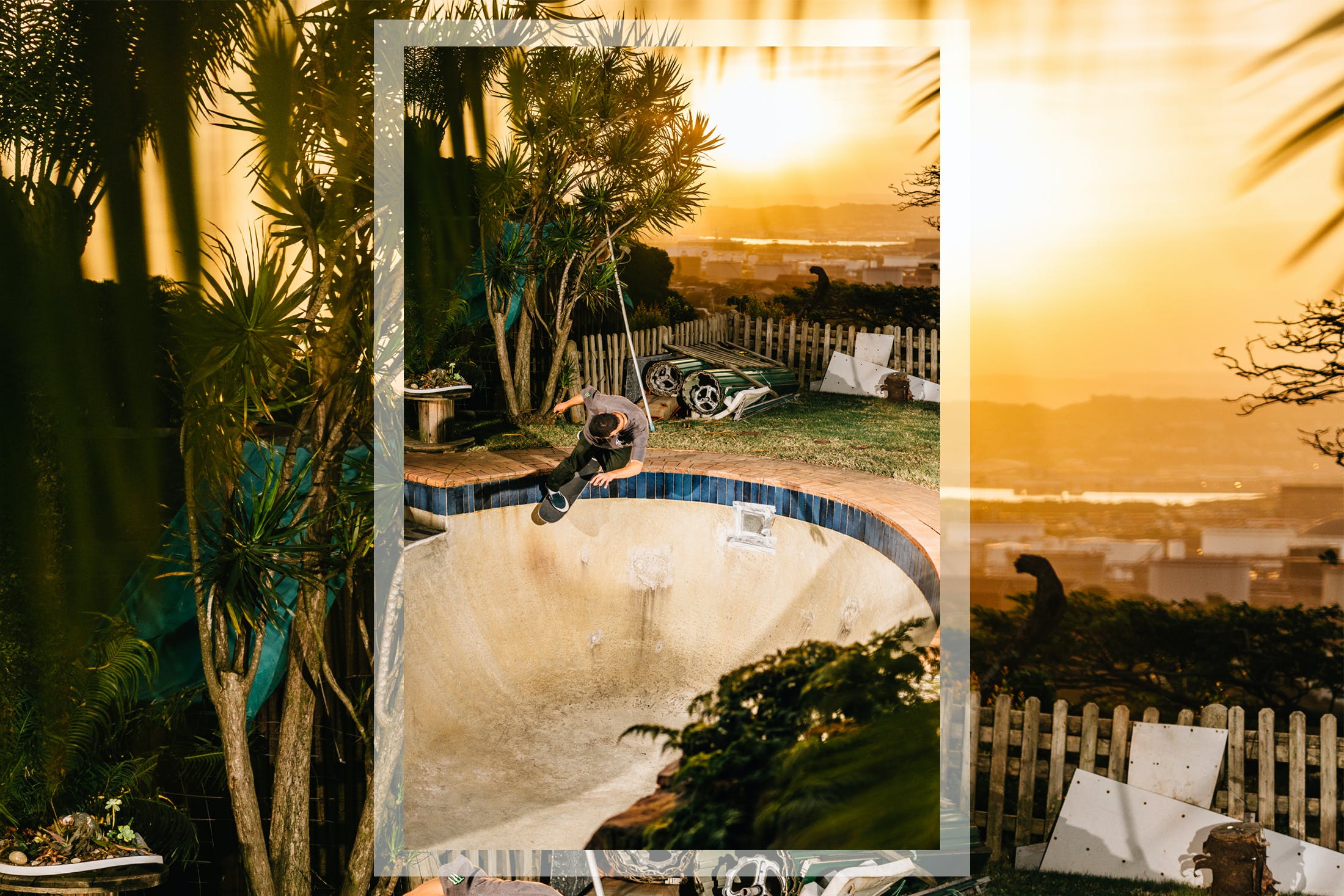 This sunset session was the perfect end to an (almost) perfect trip. a special thanks to all the chomothons that helped us out, couldn't have done it without you!!
Peep all the action below!