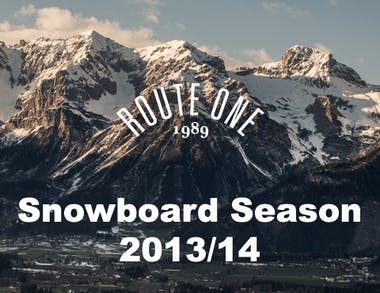 Route One Snowboard Season 2013/14 Overview
Snow Team Update
The Route One Snowboard Team have been at it again.
I think it's fair to say Billy (yes, THE Billy Morgan) took the limelight this season by representing Team GB in Sochi, Russia and becoming an Olympic Finalist in the first ever Snowboard Slopestyle discipline.
After a brilliant finish to last season, placing 2nd overall on the world circuit, Billy was looking set for a definite spot in Sochi. However, just before the season kicked off, Billy took a fall and damaged his ACL. Surgery would have meant that he wouldn't have been able to compete in the Olympics, which obviously wasn't an option for our Billy, so he opted for an intense amount of rehabilitation and training to strengthen his knee.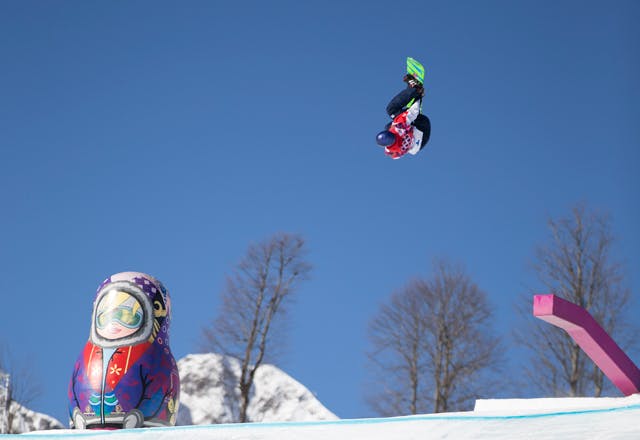 This turned out to be the best decision he made, as Billy managed to regain his strength enough to give Russia a shot.
I'm sure most of you had your alarms set for 5am during the games, in time for the live BBC streaming of the Olympics (or failing this you probably caught at least the highlights) so you all know how amazing Billy performed throughout.
Making the finals alongside GB team mate Jamie Nicholls was an amazing feat and GB's success and support over the games means that snowboarding has become even more popular! You can read his post-Olympic interview here.
Since the end of the Olympics, there's been no rest for Billy. He had a month of World Snowboard Tour comps to attend; the first being an invite to the US Open in Vail, Colorado.
With a few small injuries affecting his performance he didn't quite make the finals, but he still jetted straight back over the pond for The Spring Battle comp out in Austria.
Billy's injuries didn't stop him this time round, as he took home the title with an incredible triple cork 1620!
Having done a few more comps throughout Europe he is finally coming to the end of a huge milestone of a season, and all of us at Route One want to congratulate him on all his successes over the past winter.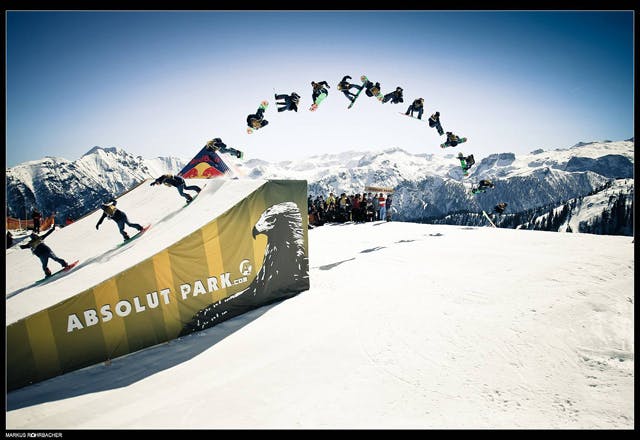 As for the rest of the team, Seb has been riding his local slopes of Breckridge, Colorado for most of the season as well as making his way over to Europe to ride (and DJ) at winter music festivals (Horizon, to name but one).
Myself and the others have been getting out to the European hills for some trips to the likes of Morzine, Andorra, Val D'isere, Mayrhofen and Meribel, to name a few.
A few weeks back, we joined up with a filmer and photographer, hired a motorhome and drove around Europe for 9 days riding awesome parks. You can see what we got up to on that trip here and read all about  it in Whitelines towards the end of the year!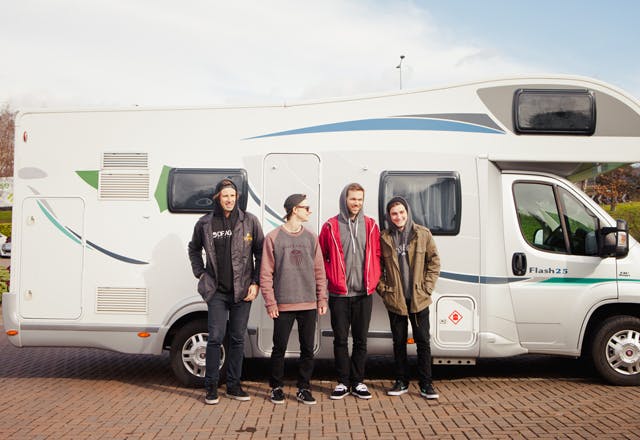 New Brands To Route One
This season saw a handful of new snowboard brands become available at Route One.
Popular Swedish outerwear brand Colourwear, which was established just a few years ago, the established, tried and tested Salomon Snowboards and Bonfire Snowboarding. We also welcomed Union Bindings into our offering, which, over the past ten years, have undeniably been one of the best snowboard binding producers.
Next season sees even more brands joining our ever growing list. We'll be offering the full collection from Adidas Snowboarding, as well as new glove and mitt company Howl, and new goggle brand Dye.
We'll also be receiving a broad range of the ever-popular Capita Snowboards and Tahoe based Niche Snowboards; not to mention the highly anticipated Patagonia Snowboard outerwear.
We've even got some of that snappy snowboard traction from the guys at Crab Grab coming your way.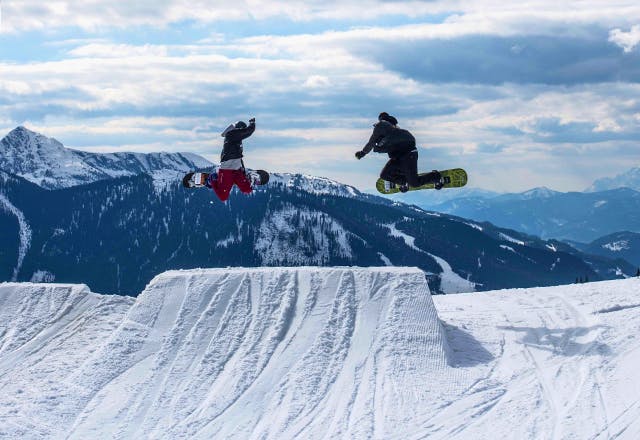 The team and I will be heading out to Spring Break (The UK Board Test) in Kaunertal in a few weeks to enjoy the last of what this winter has to offer. We'll also be trying out new products and looking at brands to bring you in 2015!
Until next season!
Words : Will Radula-Scott
Sign Up...
For Priority Access to Releases, Deals & Offers
Your bag is currently empty.