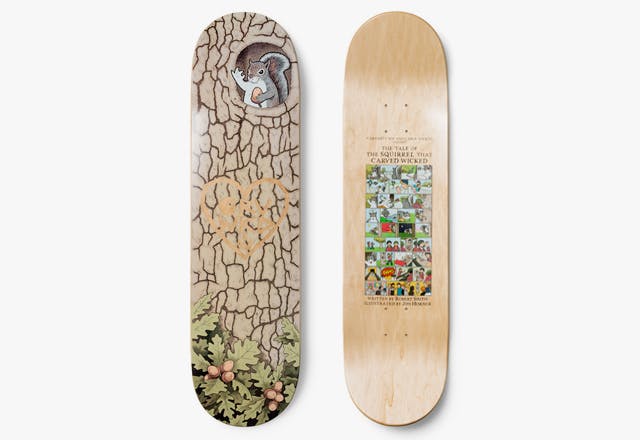 This season sees workwear and streetwear specialists Carhartt collaborating with Newport born and based crew CRV WKD on a  four-piece collection, illustrated and created by Jon Horner.
This woodland inspired collection includes the first ever engraved camp knife, a pair of woodland camouflage socks, a pocket tee available in White or Heather Grey and an 8.5" deck. Carhartt WIP and CRV WKD both love skateboarding in all forms and have put their heads together to create a collection that will make you carve harder and truer.
Available from tomorrow at Route One!