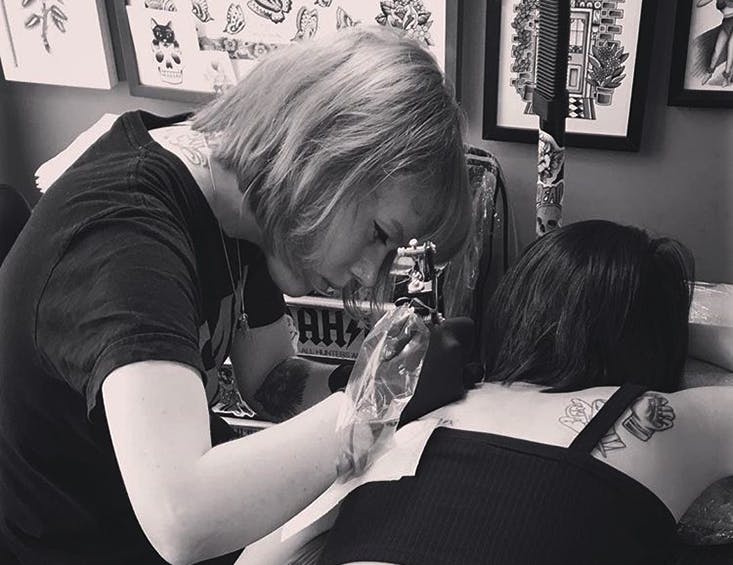 Bristol-based tattoo artist Alice S.B is making a positive impression within the tattoo community with her own personal take on traditional tattoo styles. Grabbing our attention with her debut capsule collection for UK brand 'Scarred for Life', we checked in with her inbetween sittings to catch up on all things new…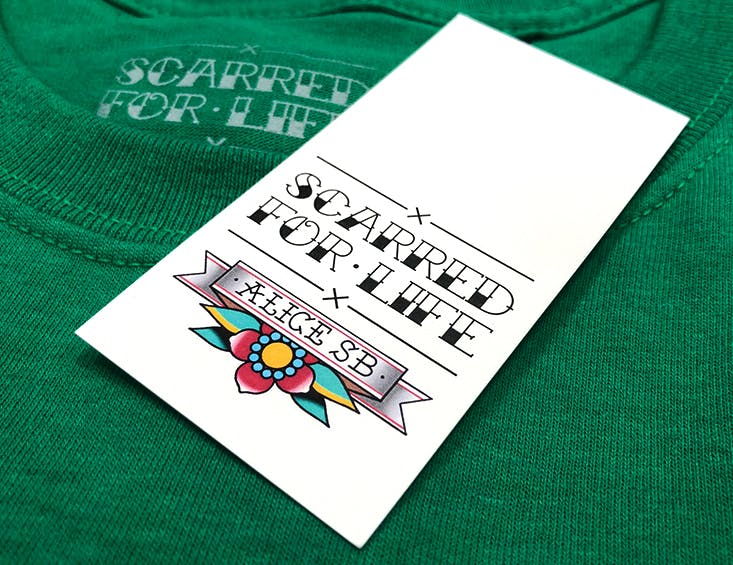 "So I've always loved tattoos. I wasn't raised around tattoos at all, so they were always really exciting to me. I drew a lot as a kid, but really didn't pursue things for a long time as I wasn't a huge fan of the way art was approached in my school. I dropped out three times and was really disillusioned with what art meant to me at this time.
It was only after a few years out that I really got into things. I got my first tattoo as soon as I was old enough by my now amazing boss, Toni Moore of Forever Bound Bristol. I was so lucky to be given the opportunity to work as an apprentice alongside such a great team and I will always be indebted to Toni for that.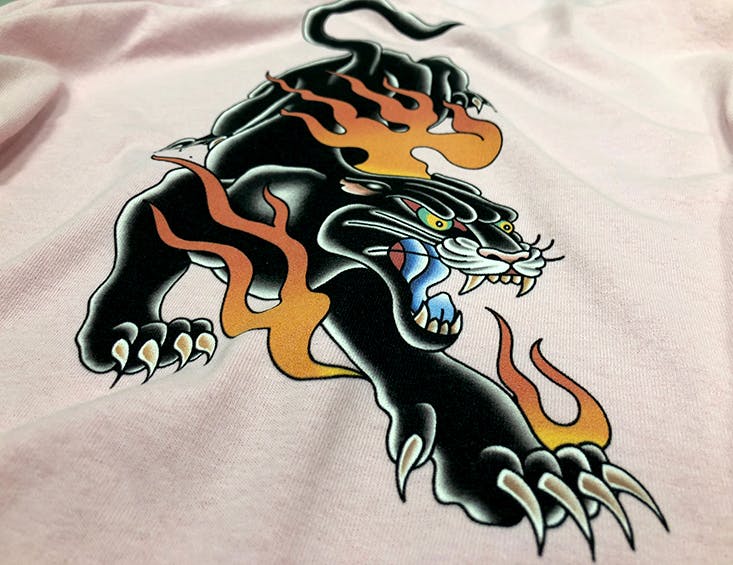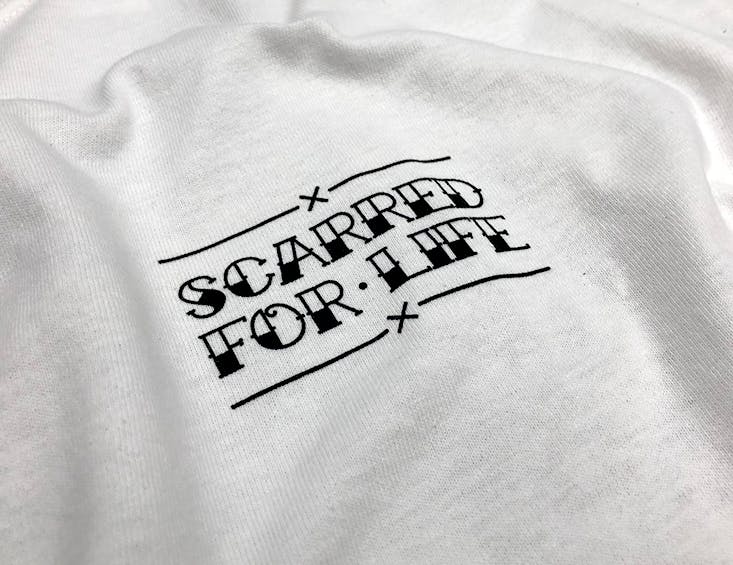 My influences cover all styles of art and tattooing, and I wouldn't categorise my work under any one umbrella however western style traditional tattoos definitely play a key role in my influences. 
When I first got into tattooing I really wasn't a fan of traditional tattoos at all, however the longer I immersed myself in tattooing and it's culture, the more I realised how important traditional tattoos were. Traditional works to me are more about taking classic, beautiful images from all kinds of art, and stripping them down to their bare minimum, without losing any of their original charm. 
Tattooing and it's community is the best thing that's ever happened to me, and I hope to be able to continue to contribute to it in my own small way for many years to come.
This collection in collaboration with Scarred for Life has been a real pleasure to put together and I'm so honoured to be involved." 
The new Scarred for Life collection in collaboration with Alice S.B is available online and in-store now.