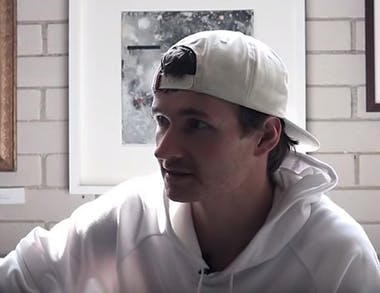 Shane O'Neill: The Route One Interview Pt.2
Well, we are back! It may be a tad cheeky ripping off the Nine Club, but seeing as though we got in there first with our epic Shane O'Neill interview we reckon Chris and the boys would understand our friendly little nod!
So yeah, the second half of our Shane O'Neill interview is now online and, though we say it ourselves, we reckon this latest installment is even more interesting and entertaining than last weeks massively popular part one!  This time around the chat moves on from Street League and Shane's first forays into sponsorship territory and instead directs the focus much more onto Shane's opinions and feelings regarding the pertinent subjects affecting the way he is perceived today.
Ever since Jenkem released their hugely hilarious 'Zigram23' spoof film trailer back in 2015, we've been desperate to hear Shane's take on it.  Though he's certainly been interviewed a number of times during these intervening years, it seems nobody had the bottle to ask him what he really thought, so we stepped up to the plate... Turns out he enjoyed it just as much as the rest of us! Add that to his borderline scary theories regarding the future possibilities of ledge tech, and we have an interview we 're truly proud of; here's hoping you lot enjoy it just as much as you did part one!
Sign Up...
For Priority Access to Releases, Deals & Offers
Your cart is currently empty.