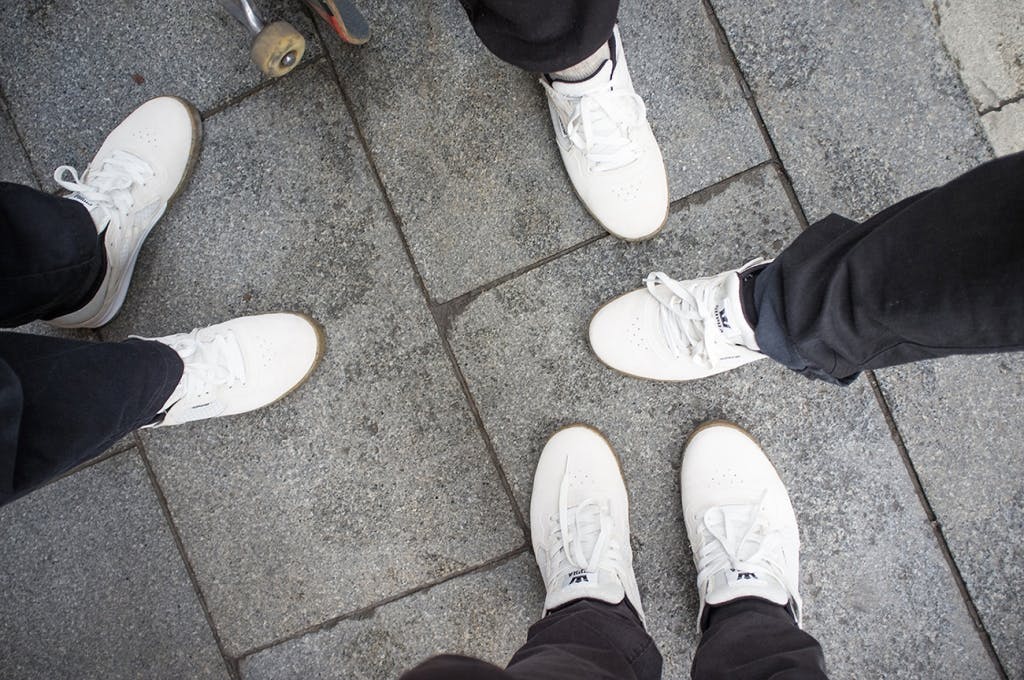 Early December saw the European skate scene descend on Barcelona for the highly anticipated Supra Avex shoe launch and wear test.
The original idea was folk like our own Doug McLaughlan and filmer Alex would join the likes of Tom Penny, Spencer Hamilton, Lucien Clarke, Javier Sarmiento and Oscar Candon at the fabulously snazzy Regina Hotel before venturing out to the new Les Corts skatepark to test the shoe out.
Sadly the weather of Barcelona decided not to play ball and those famous perfect blue skies turned to grey, forcing all and sundry indoors to the infamous 'Nevermind' bowl and free beers a-plenty.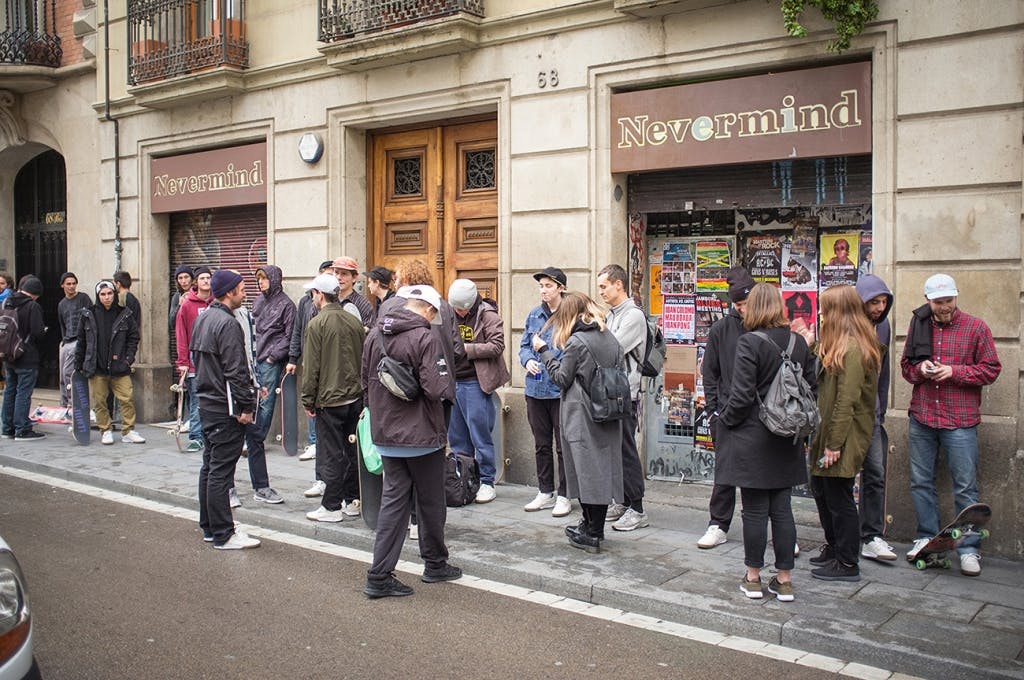 The skating took a slight backseat to the socialising but a session did go down and the shoes were put through their paces.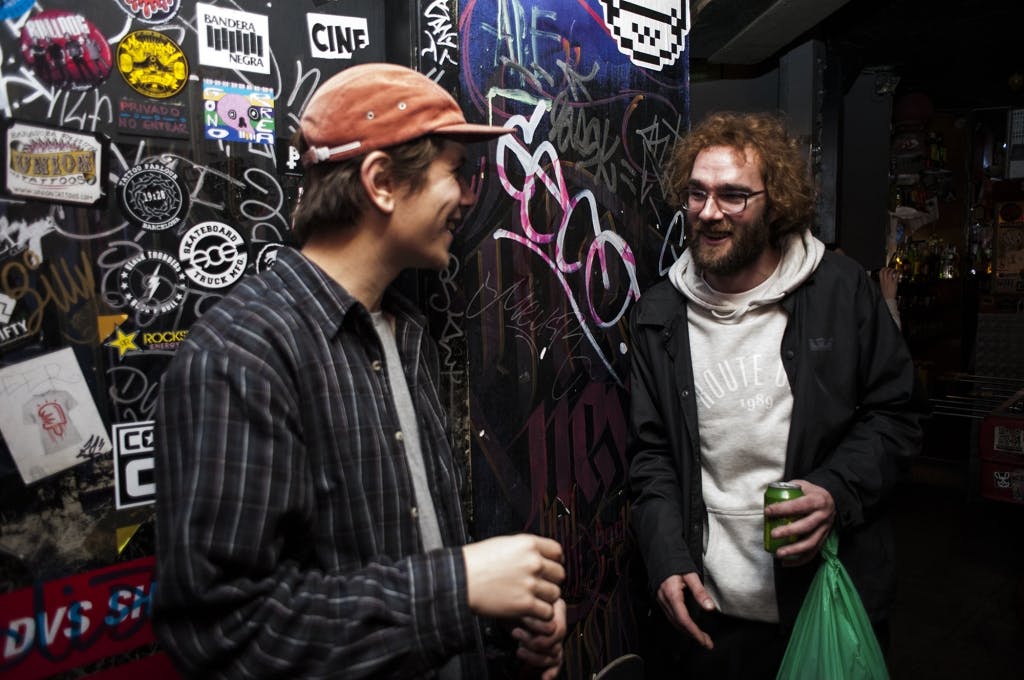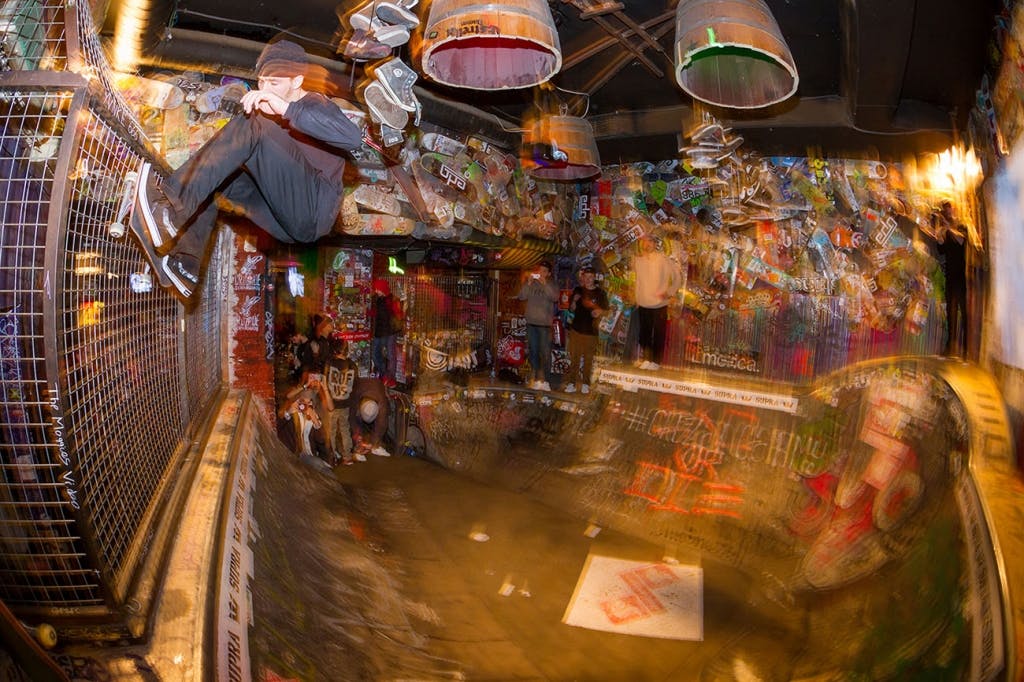 After which, and with most of the hundred plus crew well on their way to being more than a little tipsy, the party moved on to the exclusive Flamingos club where DJ's 2D2 and Pegatas set the soundtrack to a night of free booze and dancing shoes.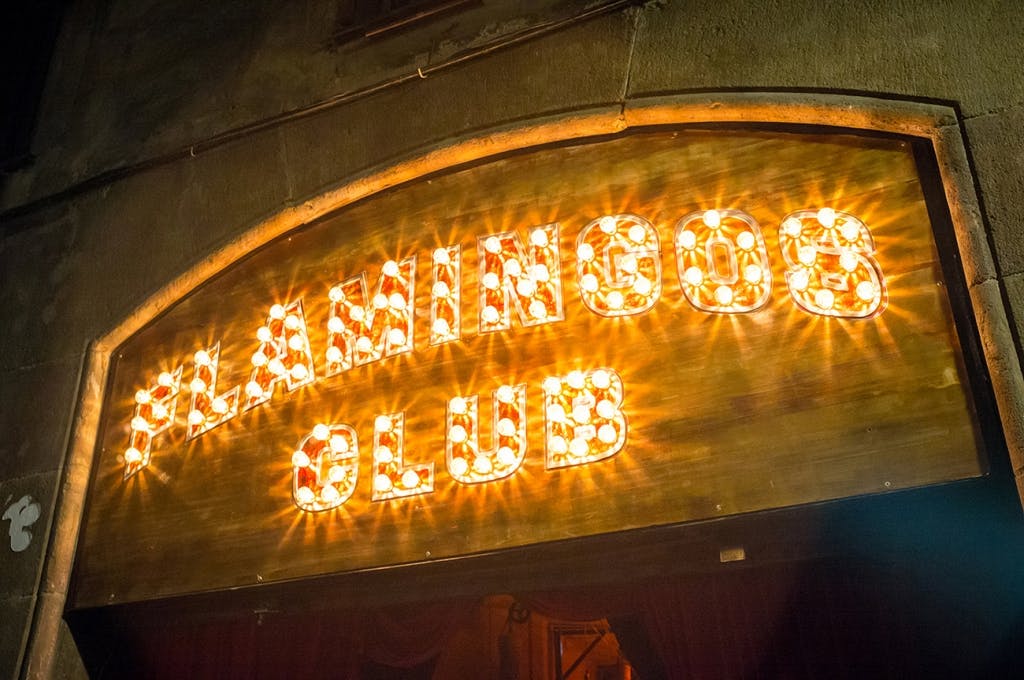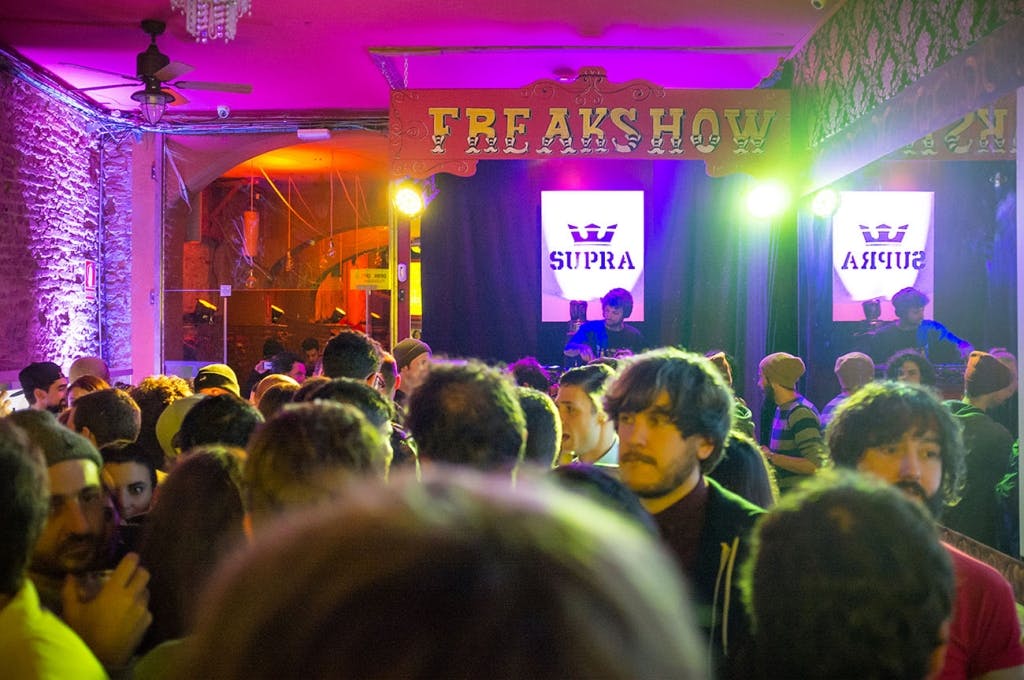 We'd like to say a massive thanks to the guys at Supra for inviting us over; regardless of the weather we had a blast and the shoes are fantastic. The video of the day is now online, click play below for some rainy Barcelona goodness…
The Avex is available for you to purchase now.