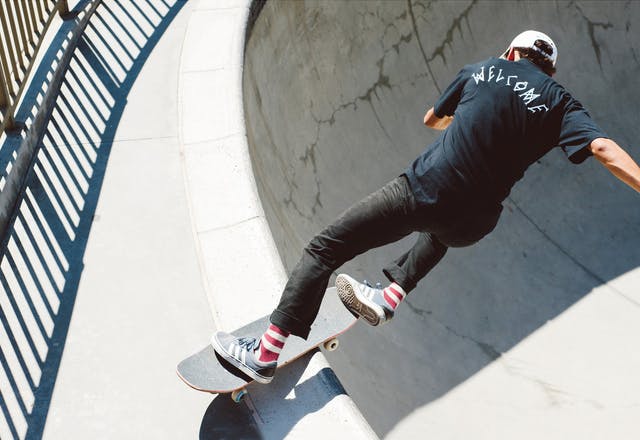 Welcome skateboards was created to keep true to the subculture side of skateboarding. At the time it was created back in 2010, skateboarding had moved pretty far away from the old ways of dorking around and having fun, and it seemed like everyone had a much more serious view on skateboarding. Welcome started because they wanted to create something different for a small group of friends, but now, with a worldwide market and a huge following, nothing has changed, it's still ran exactly the same way.
Welcome have the belief that every board should stand out from the band next to it for more than just the graphic on the bottom. Going by all the different shapes that Welcome have, they stand out from the board next to it, even if its also a Welcome board. They have such a huge array of board shapes that each one is a whole new adventure. The guys at Welcome spend a lot of time trying to get the shape just right and being made at PS Stix, the combination makes for a great board.
The team is not just a mixture of guys who the media want to promote or statistically the right guys to sell boards, but a family, made up of likeminded people who are just trying to push the fun side of skateboarding. They do this with a style that makes you want to jump on your board and look at spot a little different.
Now, Welcome have also branched into making apparel and it is made with the same thought process, created to stand out and be a little bit different from other brands.
Welcome see skateboarding as an art, whether it is the way a board is made, the graphic on your board or the way you ride it.
We carry Welcome apparel as well as loads of different Welcome board shapes such as: Sledgehammer, Moontrimmer, Squidbeak, Mandrake, Baculus, Wormtail, Banshee, Son of Planchette, Nimbus 3000/5000 and the list keeps on going. Make sure you check them out and get involved with having fun on your skateboard.
Collections available in-stores and online now.