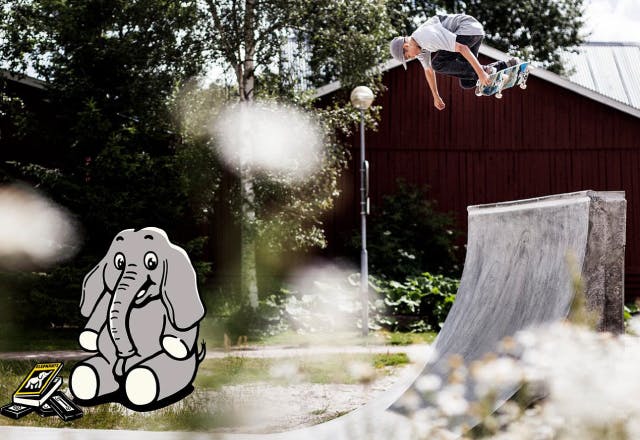 Polar started off in Malmö, Sweden as a small, niche skateboarding company that has now grown to become one of the leading brands in skateboarding. Pontus Alv created the brand to focus on creativity, filmmaking and a DIY skateboarding. This ideology is shared by the riders, the artists and anyone who affiliated with the brand. Since its initial niche company beginnings, the brand has moved at an amazing rate and over the past few years, you have not been able to pick up a magazine or go to a skate shop without hearing about Polar or Pontus Alv.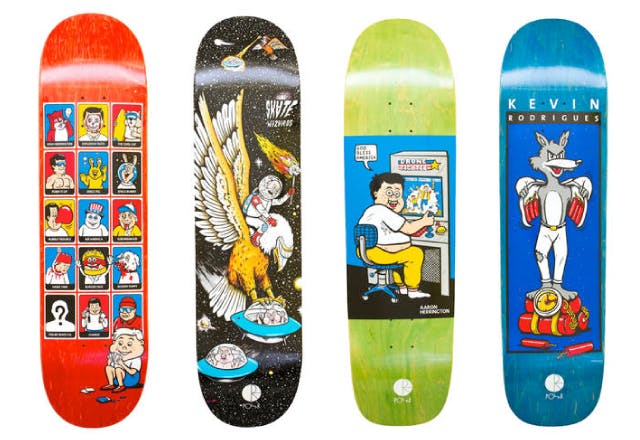 Pontus has worked with Jacob Ovgren to come up with some amazing graphics for Polar. They both have very contrasting styles but somehow, the imagery just works together. Pontus has a very unique, minimalistic, modern art style, whereas Jacob has a very cartoon, humorous, light hearted style. They also work with Stefan Narancic who uses themes and inspiration ranging from old statues to space and science fiction, his work also frequently appears across boards and clothing. Now, Polar have teamed up with the artist AMTK to add something else to the mixture. His designs fit perfectly with everything Polar already put out yet adding something a little different with his unique style.
Over the past few years Polar have won countless BESA (Bright European Skateboard Awards) awards and have collaborated with some massive names that include Carhartt and Converse.
We now carry more Polar boards than ever including standard, KEV1, P1, P3, P4 and P8 shapes. There is a little of something in their range for everyone including the new AMTK team A/B End of Nowhere team deck.