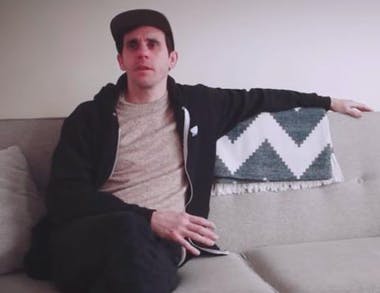 Rick McCrank: The Route One Interview Pt.1
If you grew up skating in the early to mid 00's, your diet of audio-visual consumption almost certainly consisted of regular viewings of Girl's Yeah Right, eS' Menikmati and Birdhouse Skateboard's The End. Sure, there were plenty of other videos to keep you entertained, but these really were the cream of the crop - and the one link between them all? Vancouver native Rick McCrank.
Honing his craft in the great white north, Rick McCrank paved the way for what is considered possible on the gnarliest of terrain whilst looking good doing it. Team mate of Koston, Saari, Reynolds and more, few people have had the impact on skateboarding that this goofy natured nice guy managed to achieve and so it was with great honour and privilege that we got chance to sit down with him recently and open up our world renowned interview series for 2018!
So yeah, 2018 here we are! Rick kicks off this year in a spectacular two parter, discussing everything from his latest venture in TV through Viceland, his journey to skate stardom through chance opportunities with the likes of Danny Way and Colin McKay, becoming a dad pretty early on into his career and everything else besides. If you know your skateboarding you know the legend of Rick McCrank; now check out part one to get to know the man behind that legend...
Sign Up...
For Priority Access to Releases, Deals & Offers
Your cart is currently empty.