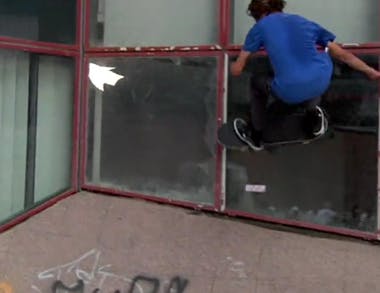 Free Skate Mag recently teamed up with the Converse Cons Euro team to produce a few zines featuring the entire squad over in Italy and Germany. Whether you managed to get your hands on one or not matters little right now as they have very kindly seen fit to share with us the accompanying footage of the trip and part one is a right ol' 'Bobby Dazzler', we're sure you'll agree.
Starring Real Skateboards' UK connection Harry Lintell plus the likes of Roman Gonzales, David Stanstrom, Jonas Hess, Matlock Bennett-Jones, Octavio Berrera, Wavy Mike Arnold, Dom Henry and Vladik Scholz, this initial installment crafted by the fine hands of James Cruikshank mixes stellar Euro shredding with bang on trend musical accompaniment.
To be fair it isn't just the music that is bang up to date (or is it 25 years out of date? We'll leave that open to individual judgement!), the whole clip feature some amazing trickery that is pretty much the zenith of the current interpretation of acceptable skateboarding norms; if you like your spots less than obvious and your ankles on show this is definitely the clip for you! Click the image below to head through to the Free site now...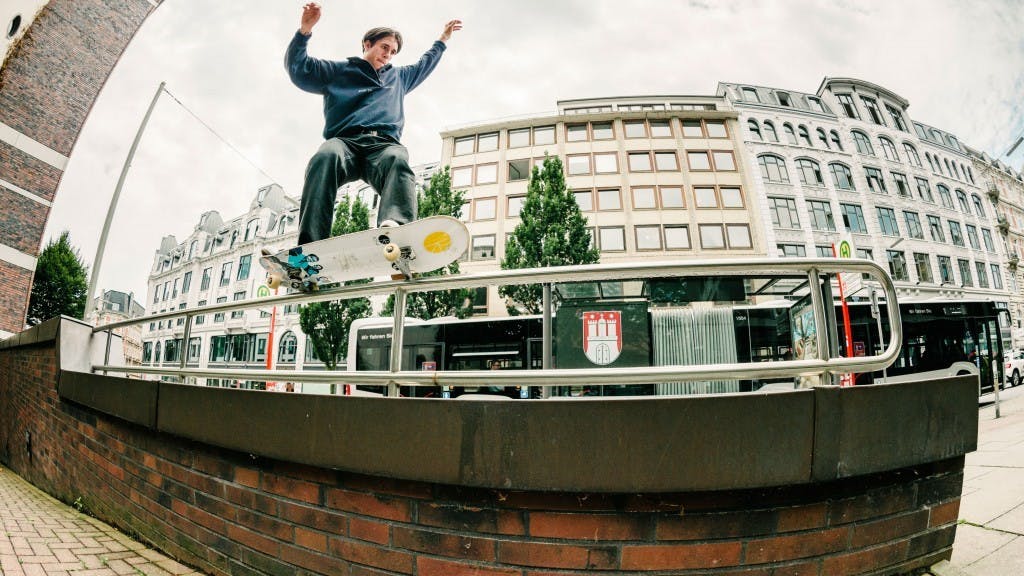 Sign Up...
For Priority Access to Releases, Deals & Offers
Your bag is currently empty.