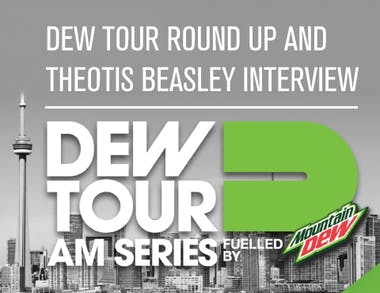 Theotis Beasley Interview And Dew Tour Roundup
Earlier this month Route One were flown out to Amsterdam to witness the first ever European Dew Tour AM Series. While in town we hooked up with Mountain Dew riders Theotis Beasley, Keelan Dadd and Boo Johnson for a set of exclusive UK interviews.
First up is all-round nice dude Theotis who chats to us about touring Europe, hooking up with Baker & Nike SB and how he seems to stay positive 24/7!
Look out for our interview with Keelan and Boo coming soon to R1TV.
Huge thanks to Mountain Dew for their hospitality.
Dew Tour Round Up:
We were beyond excited when we got a call a few weeks ago from Mountain Dew inviting us to the European Dew Tour in Amsterdam on August 31st at the iconic Museumplein.
The Dew Tour Am Series is a competition open to amateur skaters, with one winner heading to New York City as a VIP for the Dew Tour Toyota City Championships in Brooklyn, New York September 20th – 21st to watch the world's top professional skate and BMX athletes compete in the unique streetstyle competition, as well as street contests held in the iconic House of Vans Brooklyn.
Mountain Dew held several Dew Tour Bootcamps (grassroots events and mini skate competitions) across Europe this past summer in countries including the Netherlands, UK, Denmark, Sweden and Czech Republic, the winners of which were brought to Amsterdam for the Dew Tour Am Series to close out a summer of skate and to meet Mountain Dew skateboarders Keelan Dadd, Theotis Beasley and Boo Johnson.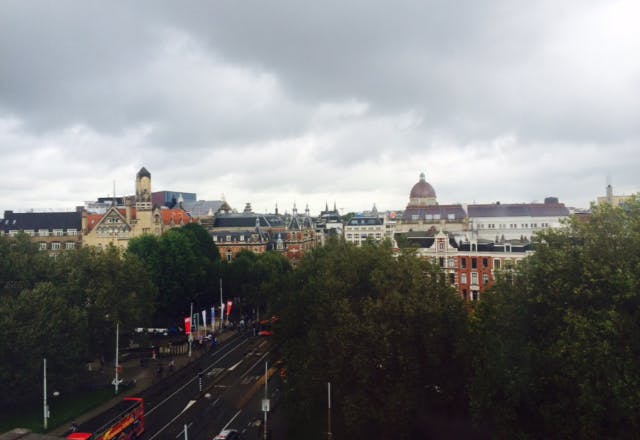 So we packed a bag and headed to Heathrow to catch our plane to Amsterdam! 50 minutes and a beer later; we were there. Easy, right? Wrong. An hour after landing and we were still stood staring at the empty conveyer belt like lone rangers waiting for our luggage containing our filming equipment(which we found out had decided to stay at Heathrow Aiport). We had no choice but to stay hopeful and head back to our hotel. But hey, who cared; we were in Amsterdam!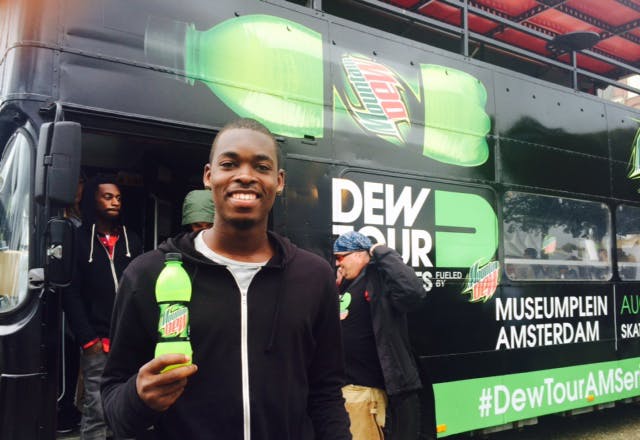 The next day we woke up bright and early and headed down to Museumplein for the first event of the weekend; the final stage of Bootcamp. 50 skateboarders from around Europe who had skated in the previous comps to win their place were out in full force to compete for a place in Sunday's final. Lucky for us, by this point, the airline had located our luggage so we were able to enjoy the high calibre of skateboarding that went down worry-free.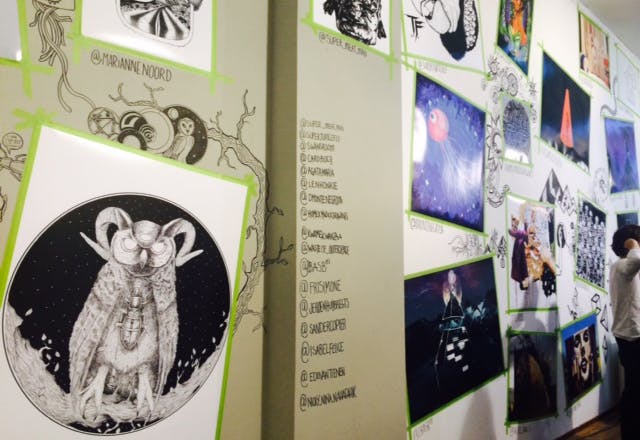 Saturday evening, Mountain Dew invited us down to an exhibition ten minutes down the road from where we were staying at the famous Walls Gallery. Mountain Dew's creative platform Green Label teamed up with Dutch art group Chaotic Bastards to curate the art show showcasing the works of street artists.
Upon arrival, we were given two pieces of green sticky tape that we were to use as counters to vote for our favourite pieces. A couple of Mountain Dew based cocktails later and we'd chosen our favourite artwork to vote on! We really enjoyed the inclusion of an art event as part of the weekend; good work to all of the artists involved!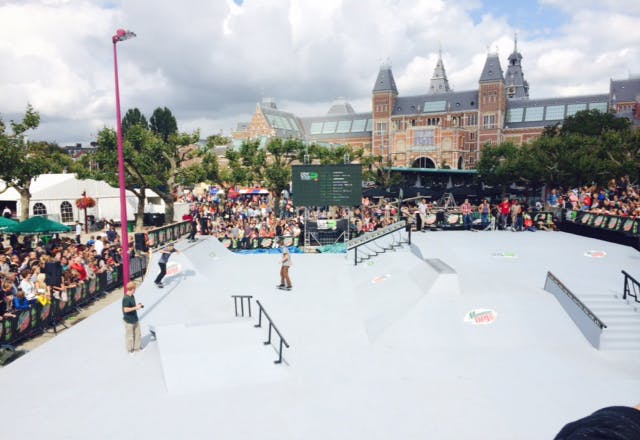 On Sunday we awoke bright and early and headed over to the course to watch the finalists compete for the trip to New York. The day started off pretty rainy, but luckily cleared up just in time for the final 5 to kill it. This is how it ended: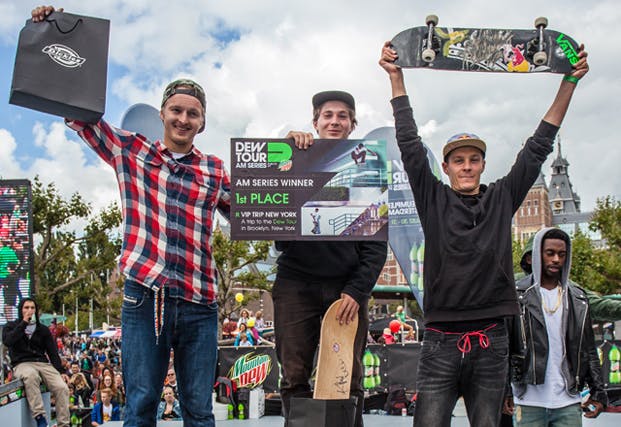 1st-  Hermann Stene
2nd -  Martin Pek
3rd - Maxim Habanec
4th - Nassim Guammaz
5th -  Nick Bax
A huge well done to all of the guys who absolutely killed it over the weekend.
We then were able to get some one-on-one time to catch up with Theotis, Boo and Keelan to chat about what it means to be Mountain Dew Ambassadors, how they feel about coming to Amsterdam and their own personal careers! Look out for the next interviews imminent release.
We'd like to say a massive thanks to Mountain Dew for inviting us to Dew Tour Am 2014! Roll on 2015!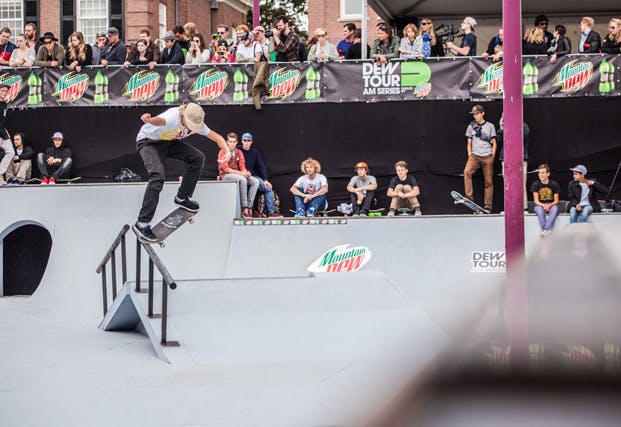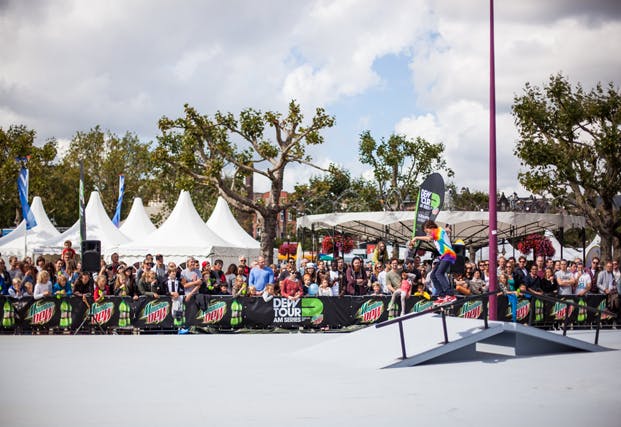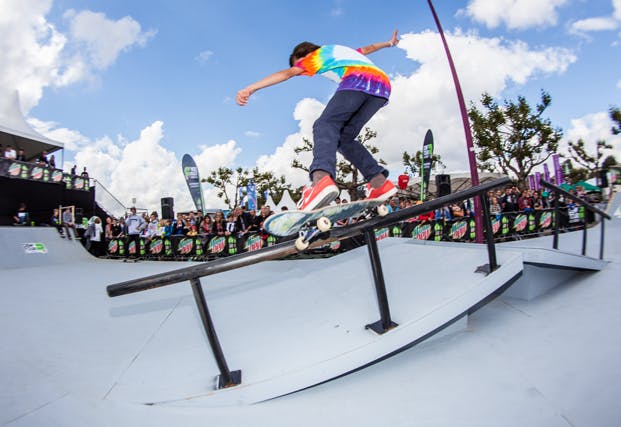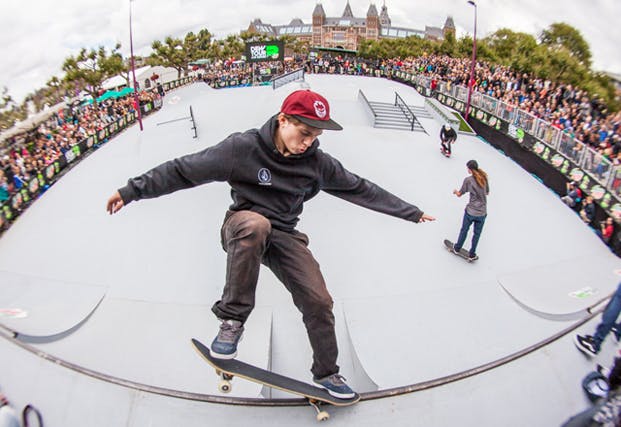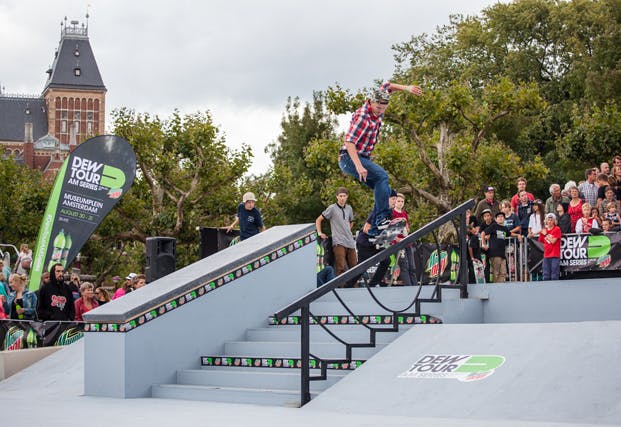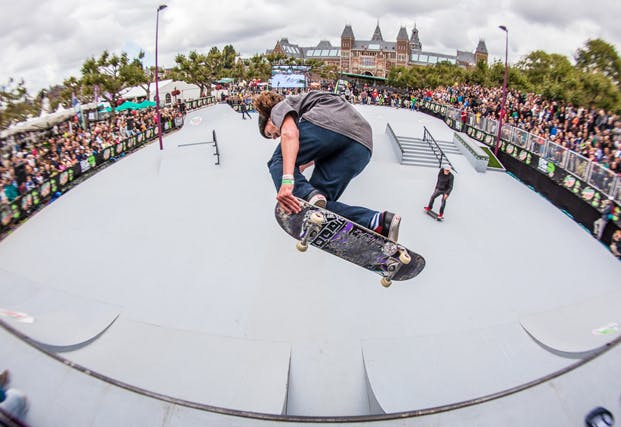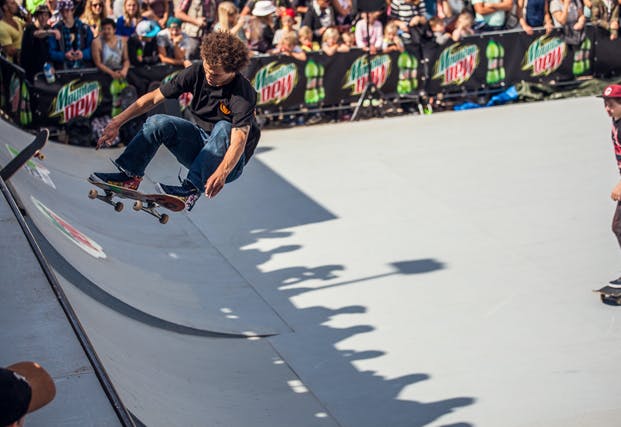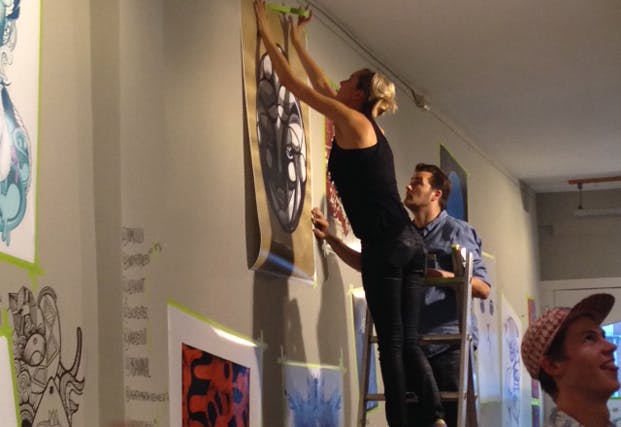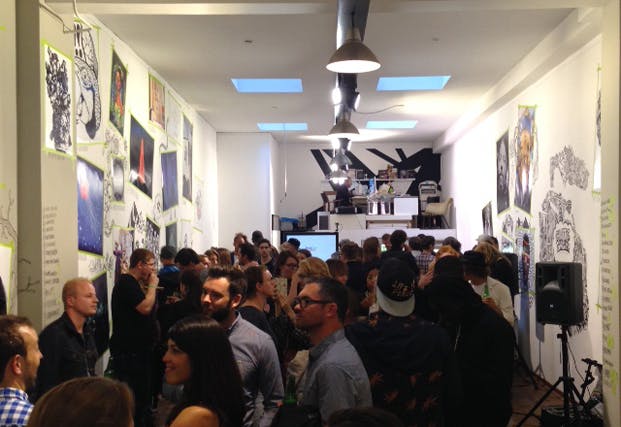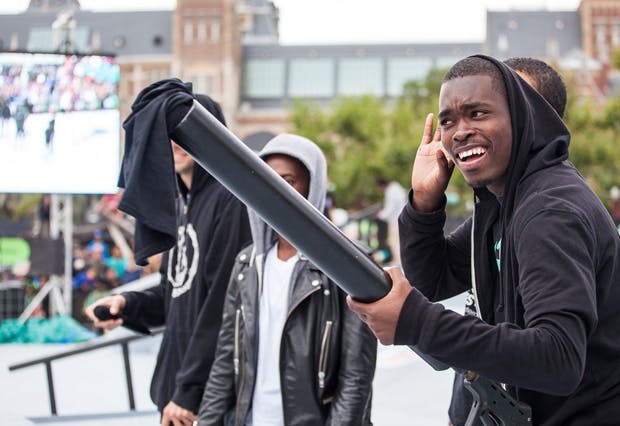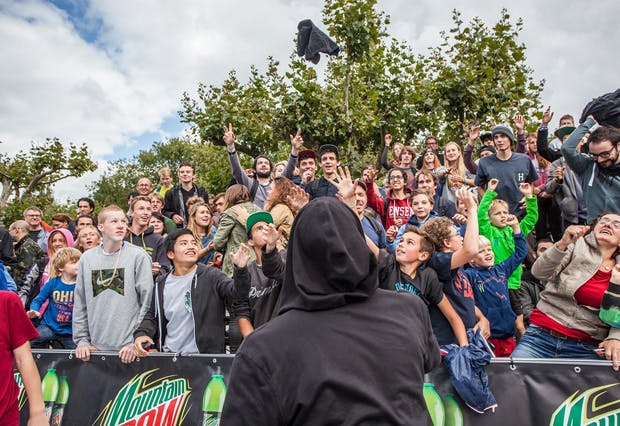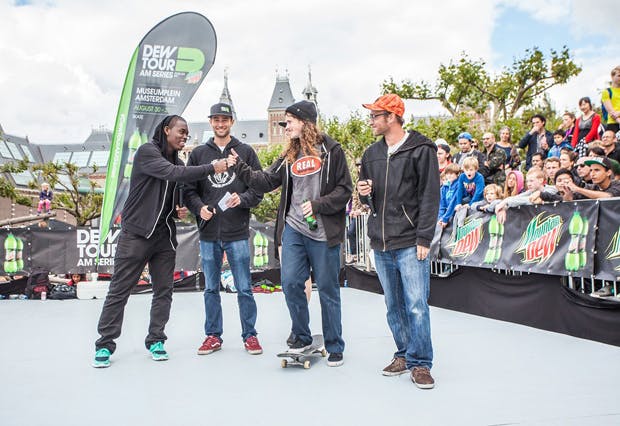 Sign Up...
For Priority Access to Releases, Deals & Offers
Your cart is currently empty.