Route One is back in Bath and we're bigger and badder than ever!
We've relocated from our store tucked away in Little Southgate to the corner of New Bond Street (opposite GAP), right in the middle of the busy city centre - you can't miss us (and why would you want to!?!)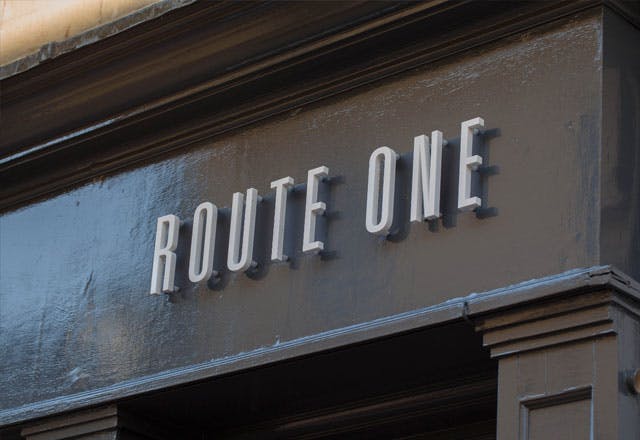 Route One specialise in streetwear and footwear, as well as skateboarding and action sports equipment, and our Bath location is crammed full of the best brands around. The store has been fitted with a minimal new interior by our dedicated team with, dare we say it, awesome results.
The ground floor features the latest and best from independent skate and street clothing brands like Carhartt, Stussy, HUF and Rip'n'Dip, in addition to an incredible selection of trainers and skate shoes from skating giants like Nike SB and adidas Skateboarding.
Take a trip downstairs to the basement and you'll find a vast array of skate decks and hardware, more clothing and a relaxed vibe. Watch skate videos on the TV or simply chill out reading the latest issue of Thrasher; anything goes down below ground level. We've created this split-level space, not only to provide a great retail store which covers all bases, but also as somewhere for anyone who pays us a visit to take their time, relax and hang with our amazing team and anyone else who might be dropping in.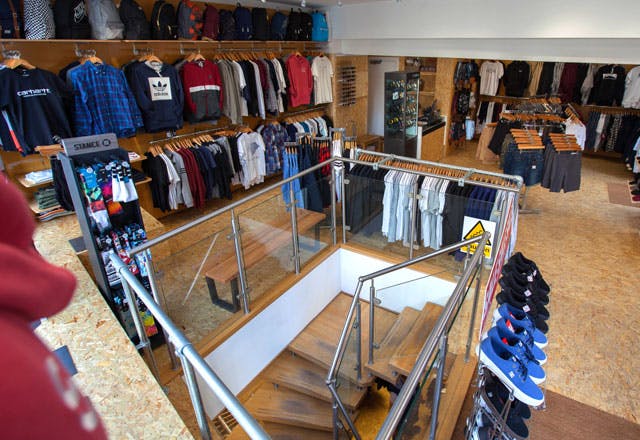 Route One has spent most of its life in the city of Bath and we consider it home. Our first ever store opened in The Corridor over 20 years ago and we've gone from strength to strength in the city; it provided an essential building block for the company as a whole and has remained a steadfast part of the skate scene in Bath ever since.
Route One now has 6 stores in major cities around the UK, including our newest addition in Glasgow, and we now offers the widest range of skate and streetwear both online and in our stores. We've kept thousands of skaters rolling since 1989, as well as supplying the scene with clothing, accessories, shoes and more and are looking forward what the future holds for us in Bath.
Our official launch day is taking place all day Saturday 28th May - pop in to check out the store, see what's on offer and maybe even pick up some freebies if you're quick.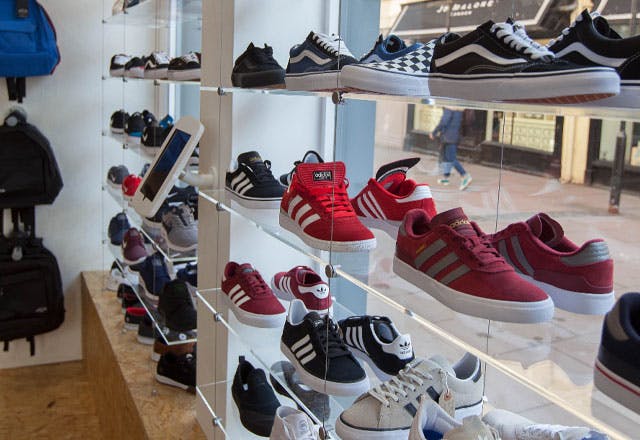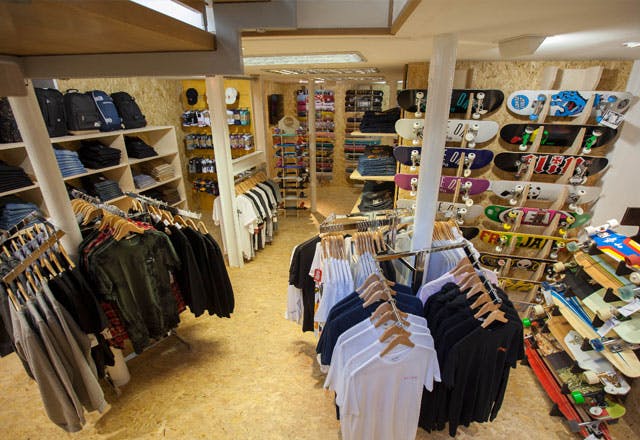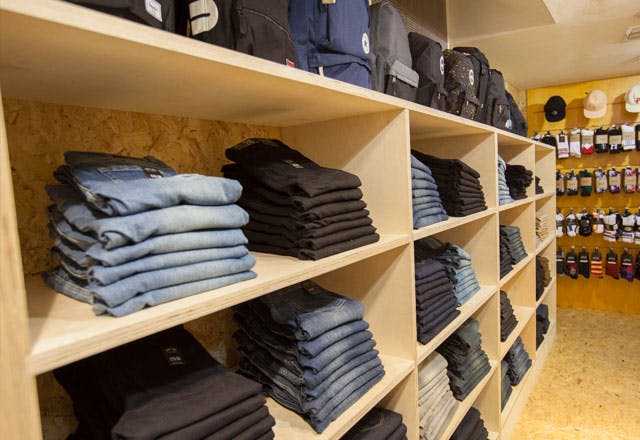 The store is open seven days a week:  9:00am-6:00pm Monday-Saturday and 11:00am-5:00pm Sundays.