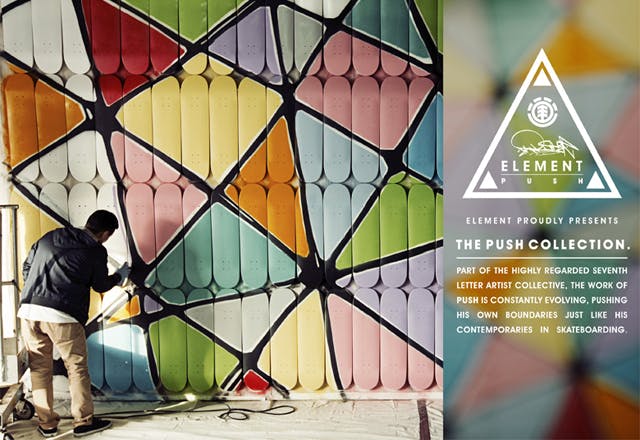 PUSH, a talented member of the well-known Seventh Letter collective, has recently teamed up with Element Skateboards to create a small collection of goods available now in limited numbers. Coming out of the city of Los Angeles, PUSH has developed a characteristic striking style which has in the past been adapted to many artistic forms such as canvases, wood, paper and also brickwork.
Recognizable for his large-scale mural work in The Berrics, PUSH worked his way through a rather beautiful mural on a wall of boards, depicting his approach to art and its parallels with skateboarding.
PUSH brings his bold, intersecting geometric styles to a capsule of apparel, accessories and decks which are available online now.