Since 1998, Nixon have tirelessly created quality, stylish timepieces with action sports and alternative lifestyles in mind out of coastal California, and have earned their place as the go-to watch brand for skateboarders and surfers alike.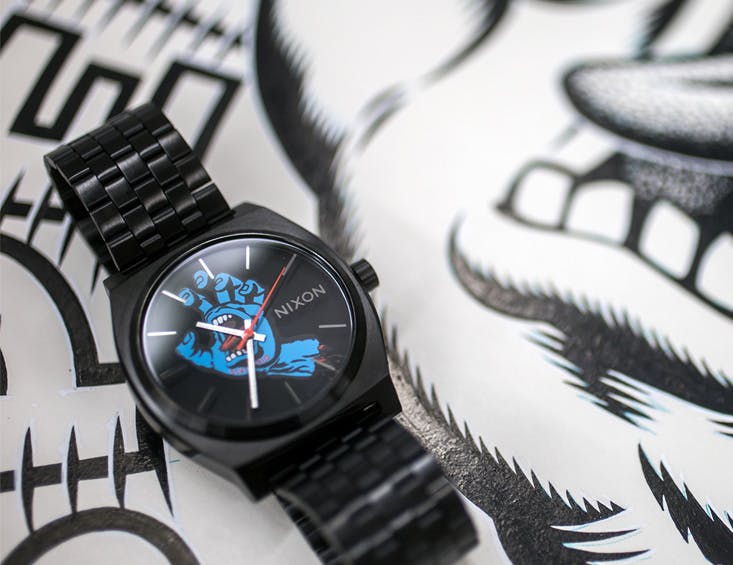 Now, Nixon join forces with another Californian brand – Santa Cruz. Santa Cruz are one of the absolute cornerstones of the skateboarding world, with roots stretching back into the scene some 40 years. Jim Phillips, Santa Cruz's long-time art director, is responsible for some of the most recognisable and iconic logos and graphics of any brand in skateboarding, and some might even argue the world.
These two giants have joined forces to create a well-presented collection, showcasing Phillips' famous 'Screaming Hand' and Classic Dot logo, in addition to the Jason Jessee Lady of Guadalupe and the Rob Roskopp Arm, all reimagined in collaboration with Nixon as a beautiful selection of watches.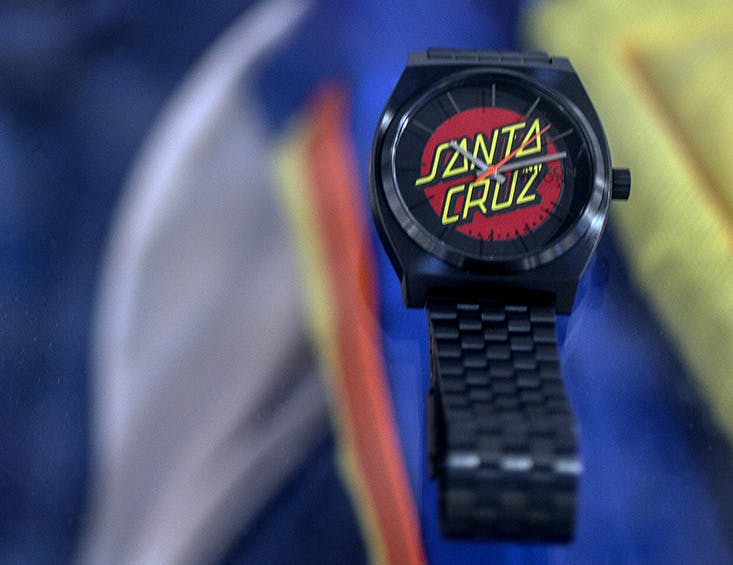 Each model is constructed from stainless steel, detailed with custom casebacks and exclusive co-branded packaging, giving each piece a highly professional and quality finish.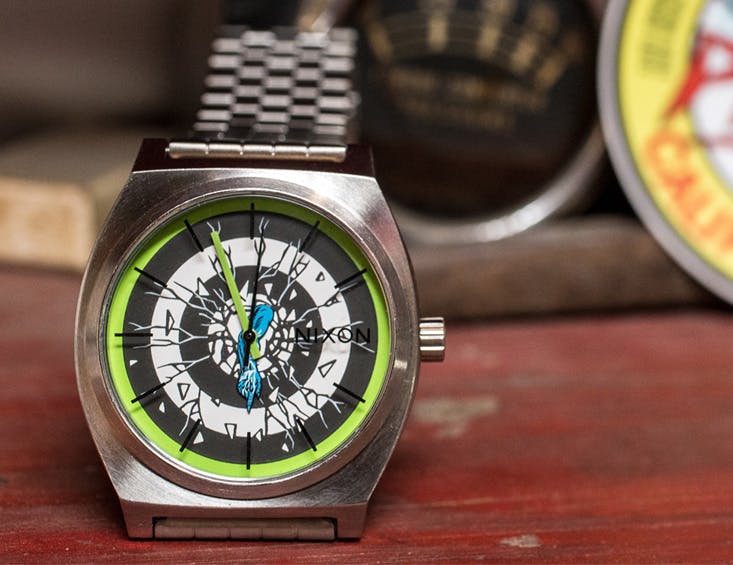 Route One is lucky enough to boast the UK skate shop exclusive on these pieces - check out the full collection here before they disappear.