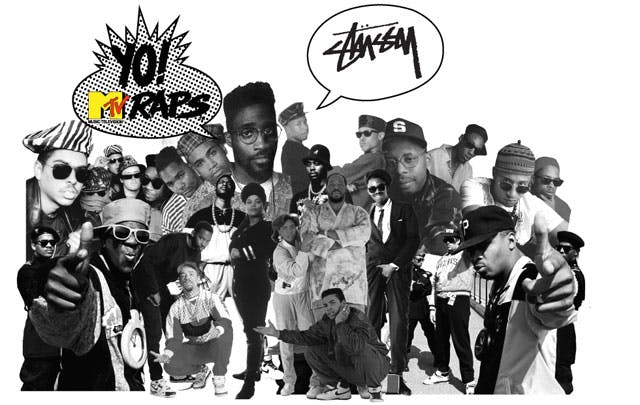 Stussy and MTV are proud to announce a special collection of tees and sweats featuring 10 seminal hip hop artists from YO MTV RAPS era (1988-1995). Coming to Route One very soon! Keep an eye on our New Arrivals page.
The Tshirts feature images of Queen Latifah, Public Enemy, Digital Underground, Slick Rick, Eric B. and Rakim and Ice T.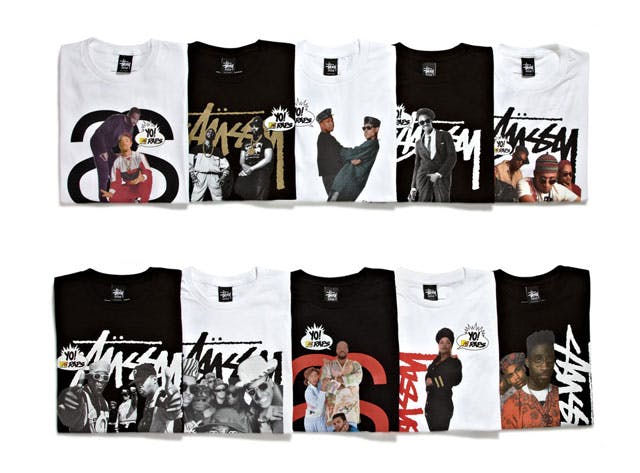 In conjunction with the release of the Stüssy/Yo! MTV Raps collection, Stüssy produced a 2-part documentary entitled We Were All Watching. Part 1, The Importance of Yo! MTV Raps, takes a look at the history of MTV's groundbreaking music program, and Part 2, Fashion in the Golden Age of Hip Hop examines the trends, styles and influence Hip Hop has had over the years. You can watch these below!
Stüssy x Yo! MTV Raps - Part 1 - The Importance of Yo! MTV Raps from Stussy on Vimeo.