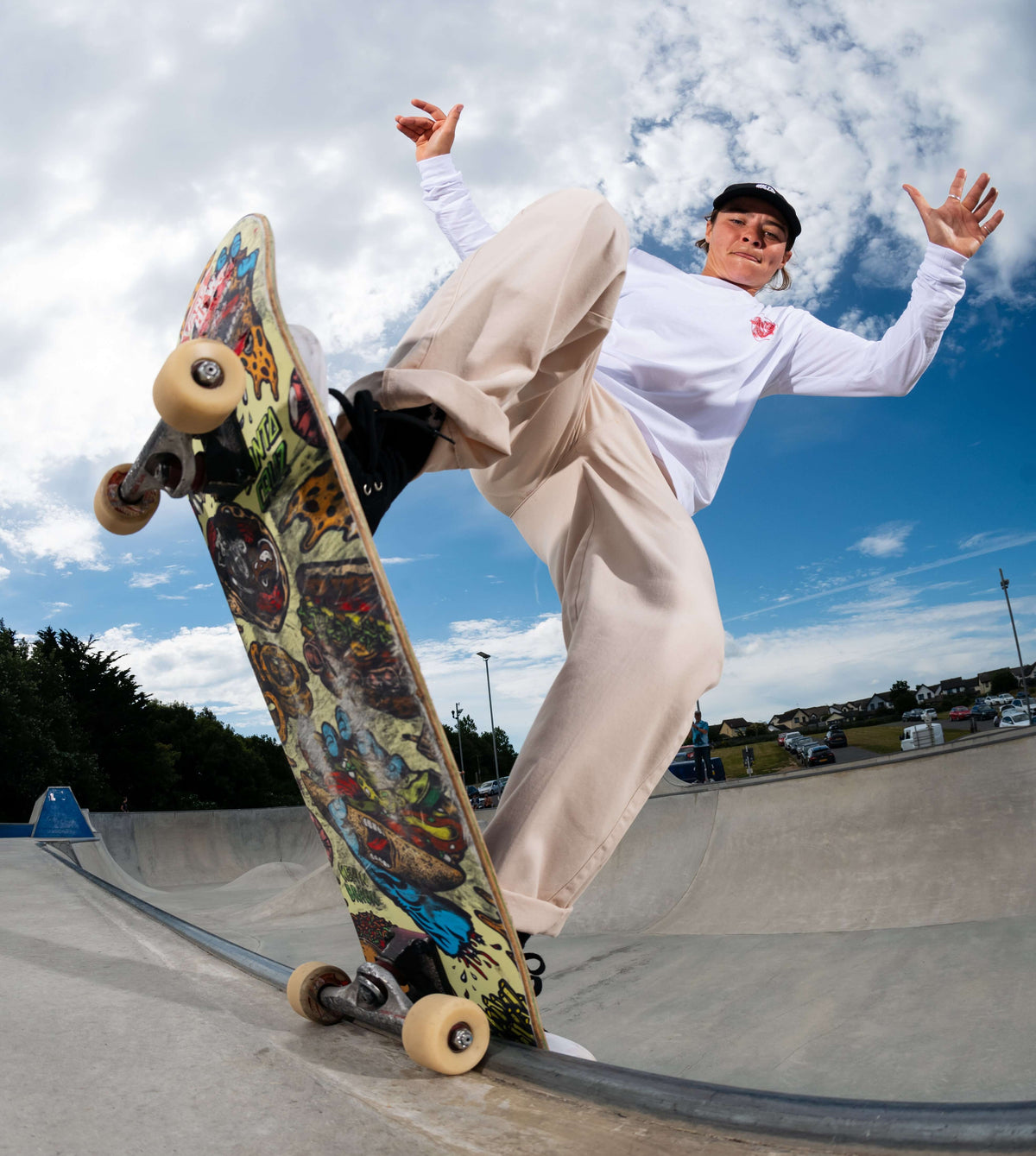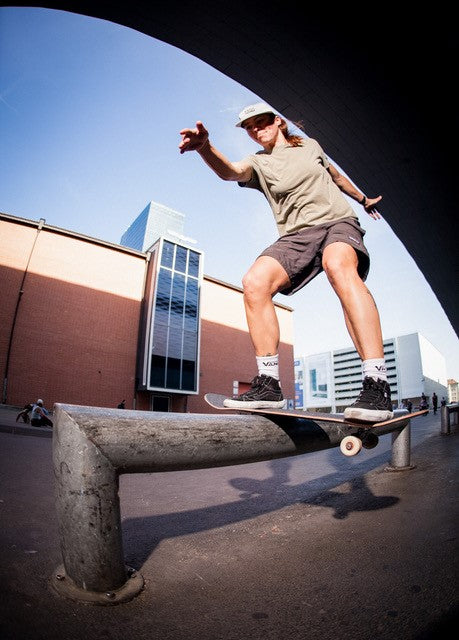 "To keep your balance, you must keep moving."
Amy
Bio
We're stoked to say that our pro team rider Amy Ram will be heading up the Route One Skate Team and our new Pro Team Manager! Possibly the first UK female team manager (?? fact checkers let us know!!) Amy has big plans for her new role and we can't wait to see where it takes the team.

Amy has been part of the Route One family now since 2018 and with her deep roots in the UK skateboarding scene when the team manager position came up it was a no brainer for us to give Amy her time to shine!
Already she has opened up conversations with amazing skateboarders and others in the industry, helping us start off 2022 on the right foot and provide everyone with amazing content as well as help us give back to skateboarding.
As well as our new team manager, Amy is one hell of a skateboarder, with plenty of great stuff coming out for Vans and Santa Cruz.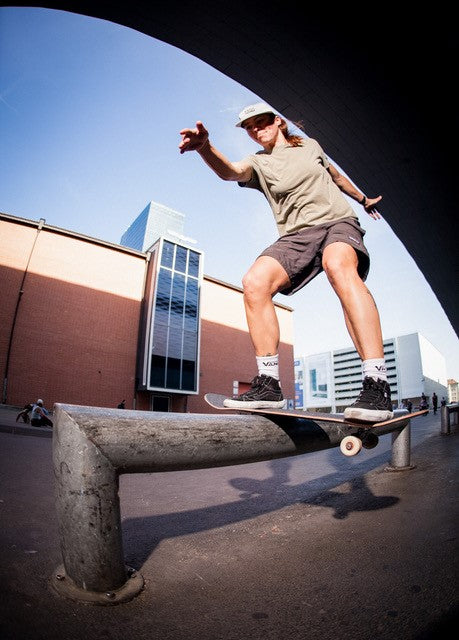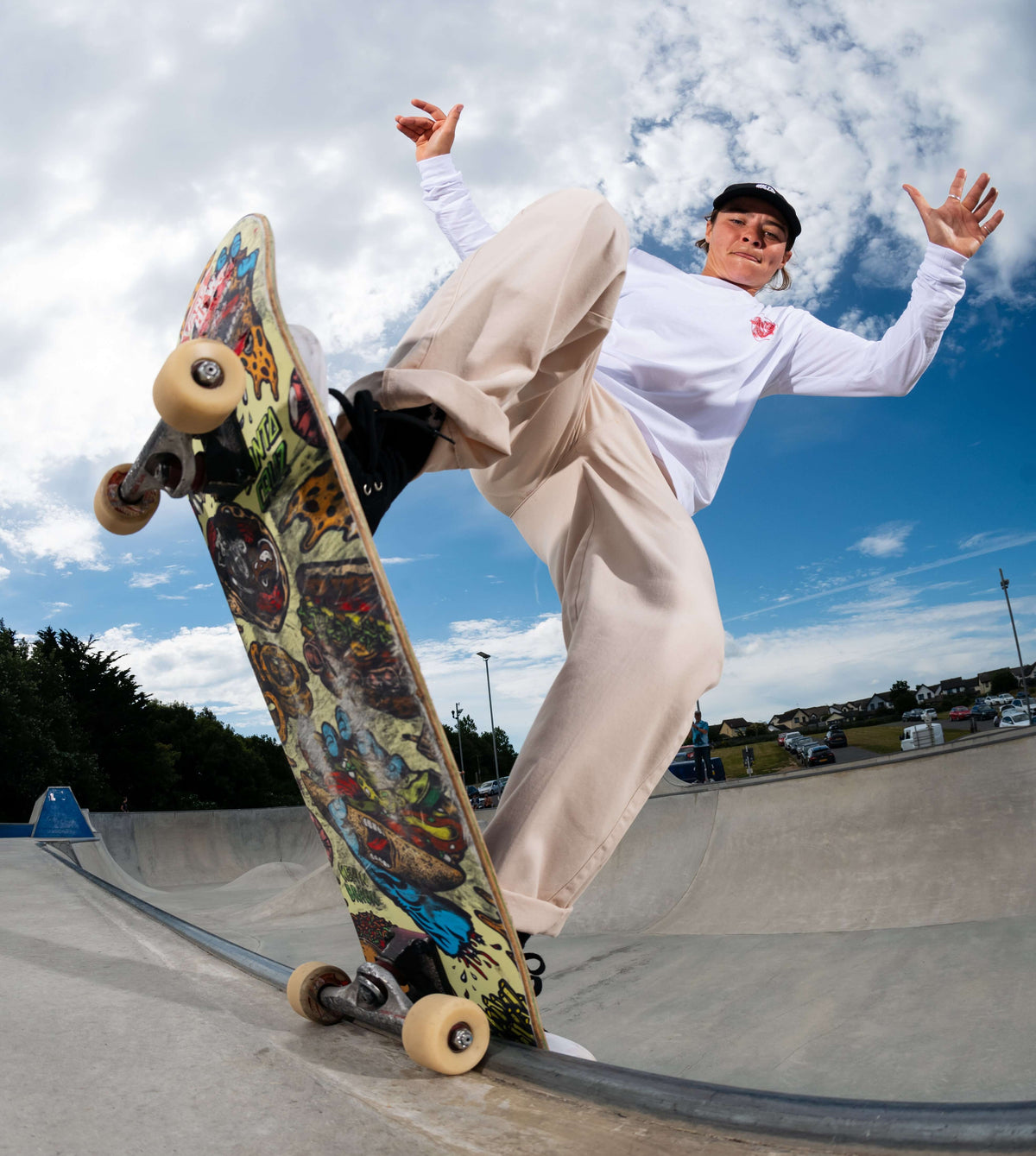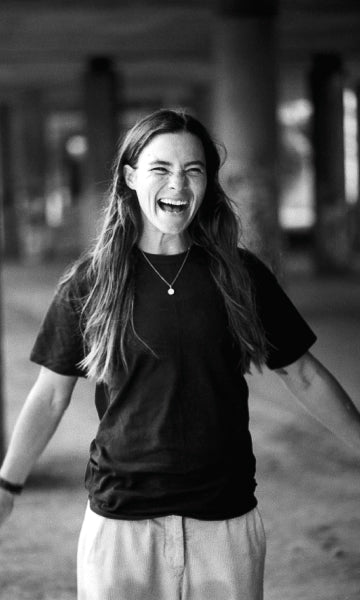 About
STANCE: Regular
SPONSORS: Vans Europe, Santa Cruz EU, Route One, Ace Trucks, OJ Wheels
AGE: 31
FAVOURITE SKATE SPOT: Bobila DIY, Barcelona
FAVOURITE SHOE: Vans Hi-Top Pro
FAVOURITE BOARD GRAPHIC: Screaming Hand, SC, obvi
BEST PLACE YOU'VE VISITED THROUGH SKATEBOARDING: South Africa
SKATER WITH THE BEST STYLE: Too many to choose, but probs Nora Vasconcellos
FAVOURITE BAND/MUSICIAN: I'm enjoying Tash Saltana and City of the Sun at the moment, but it definitely varies on my mood.
FAVOURITE TV SHOW: I don't watch TV!
WHAT DO YOU LIKE TO DO OUTSIDE OF SKATEBOARDING: Surfing, love being with my friends and family, traveling.
DEFINITIVE MOMENT IN YOUR LIFE SO FAR: Definitely picking up my board again after a 10 year break!
Video Showreel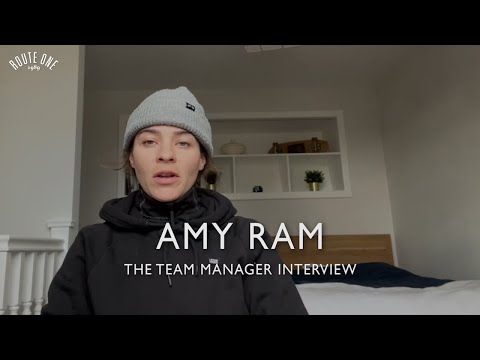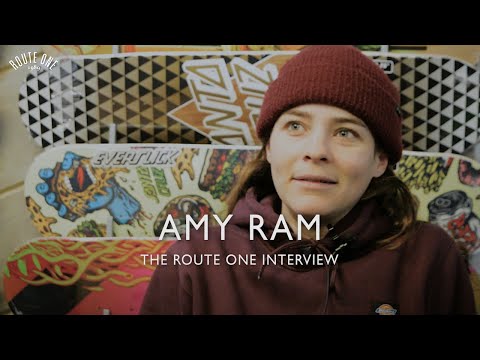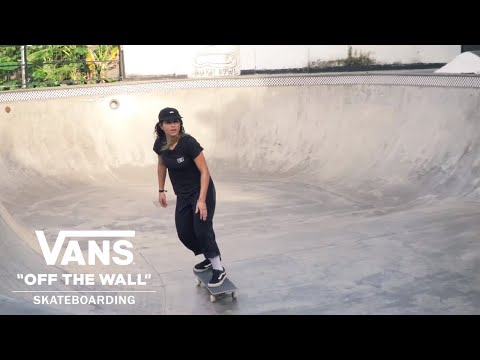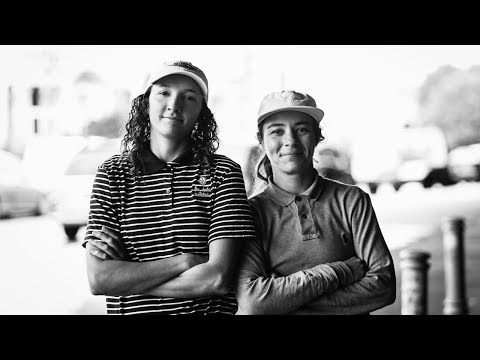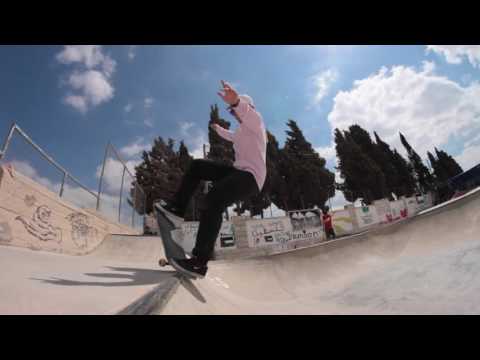 Sign Up...
For Priority Access to Releases, Deals & Offers
Your cart is currently empty.