We've been away longer than we'd hoped, but Route One Edinburgh is finally back, alive and kicking.
We've relocated from our tiny store on Cockburn Street to an ample 1000sq.ft.unit on Rose Street, one of the busiest and most lively shopping areas in this beautiful city, and we're stoked on this new chapter for us in Edinburgh.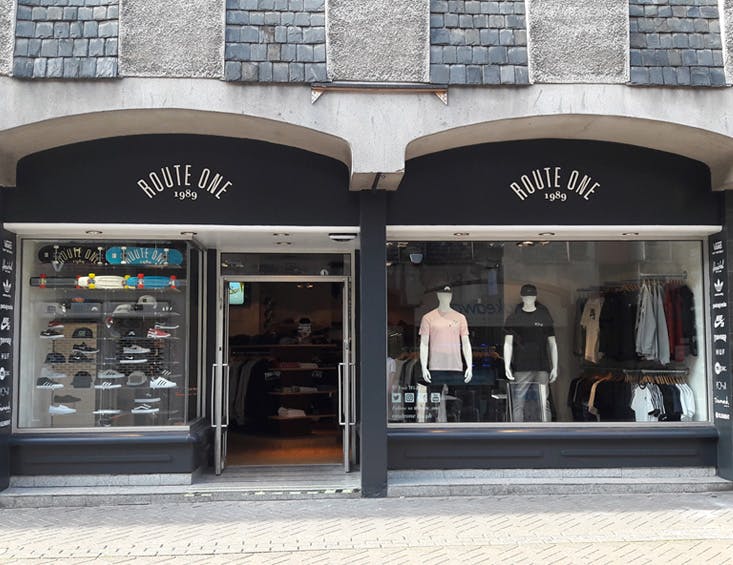 The store features the latest and best from independent skate and street clothing brands like Carhartt, Stüssy, HUF and Rip'n'Dip, in addition to an incredible selection of trainers and skate shoes from skating giants like Nike SB and adidas Skateboarding. We've also got the usual incredible range of decks and hardware, from heavy-hitters like Cliché and Enjoi, to newer must-have brands like Palace and National Skateboard Co.
 Our new home looks incredible too – featuring the same minimal, clean and stylish interior seen in all our stores, with enough space to really check out what's on offer, or catch a new skate video on the in-store TV. Our team has worked hard on this incredible transformation – just check out the before and after!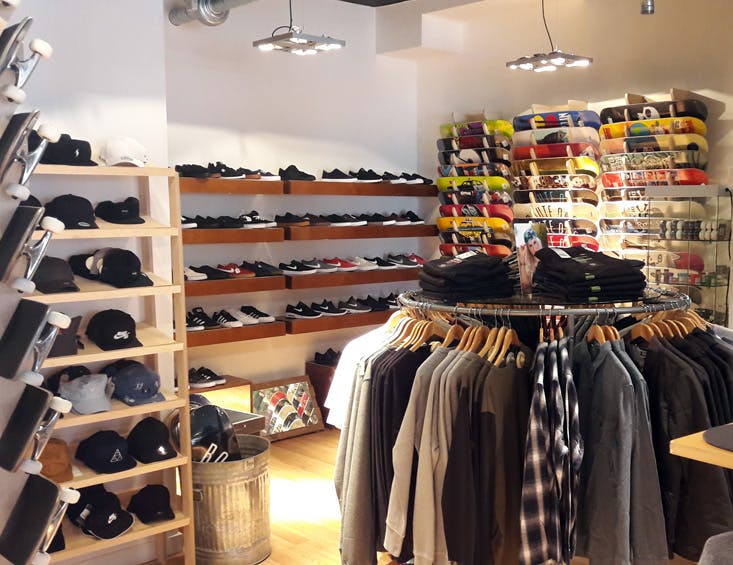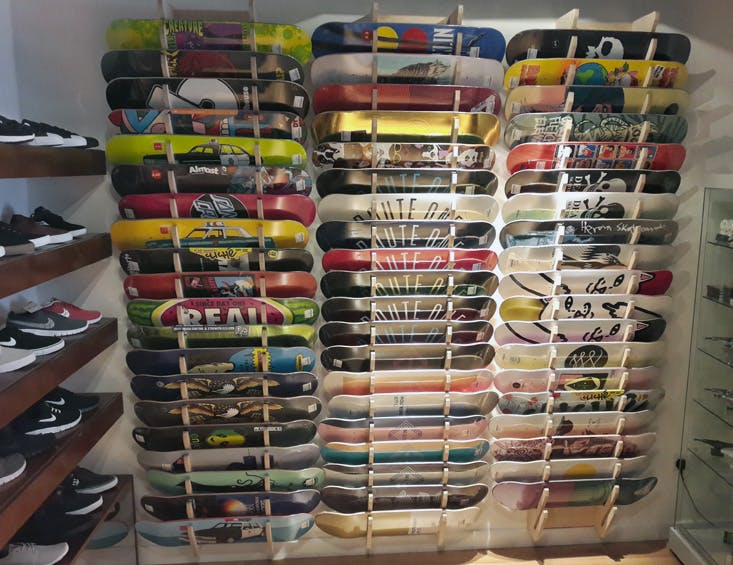 Although we've had our doors closed in Edinburgh for a few months now, we've actually been in the city for over 10 years. Edinburgh has a thriving arts scene (make sure to check out the Edinburgh Fringe Festival which is going on right now), a huge student community surrounding one of the oldest Universities in the country, and of course a busy skate scene to match.
Edinburgh is now the 7th Route One store to open its doors in the UK, joining our recent addition in Glasgow and relocation in Bath. We've kept thousands of skaters rolling since 1989 up and down the country, as well as offering our unparalleled collection of clothing, accessories, shoes and more to anyone else with style and taste. We absolutely can't wait to get back in to being an integral part of the Edinburgh scene– we missed you guys.
The store is situated at 115-117 Rose Street, Edinburgh, EH2 3DT. We're open Mon-Sat 10am-6:30pm, and Sundays 11am-5pm – come on down, say hi to the team, and maybe treat yourself, too. See you there!