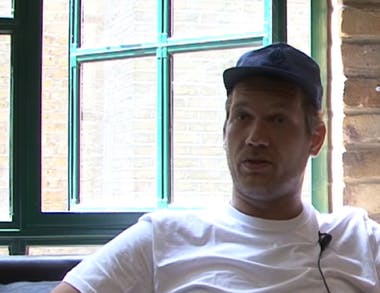 Arto Saari: The Route One Interview
Truth be told, Arto Saari needs no introduction (but common courtesy suggests we really ought to give him one!). His name is synonymous with the most beautiful of gnarly skateboarding and he is almost single handedly responsible for raising the collective belief of what was possible on a plank of wood as dawn broke on the new millennium.
From sliding 20 stair handrails to holding grinds longer than anyone previously had thought possible, Flip's Finnish wonderboy paved the way for "random Euro dudes" to make it in America and show the world what was actually achievable.
Fast forward to 2016 and the New Balance man may well have found his time on a board cut short by a series of knee injuries but his ability and passion for photography allows his love for the sport to continue.
It was with this subject in mind that we kicked off our exclusive interview with Arto, filmed mere hours before the UK premiere of Volcom's cinematic masterpiece 'Holy Stokes'. The conversation soon delved deeper into his love of all things photographic before a very merry Daan Van Der Linden gate crashed the party and brought proceedings to a close; we may not have been able to ask all the questions we intended but we're sure you'll agree, this is a fantastic insight into the mind of one of the greatest proponents of our beloved pastime and we couldn't be happier than to have Arto open up our series of Volcom interviews.
We hope you enjoy it too!
Sign Up...
For Priority Access to Releases, Deals & Offers
Your cart is currently empty.