Born in the South West, UK, Jack of Spades' illustrations caught the attention of Scarred for Life, and with their support has established his first menswear collection.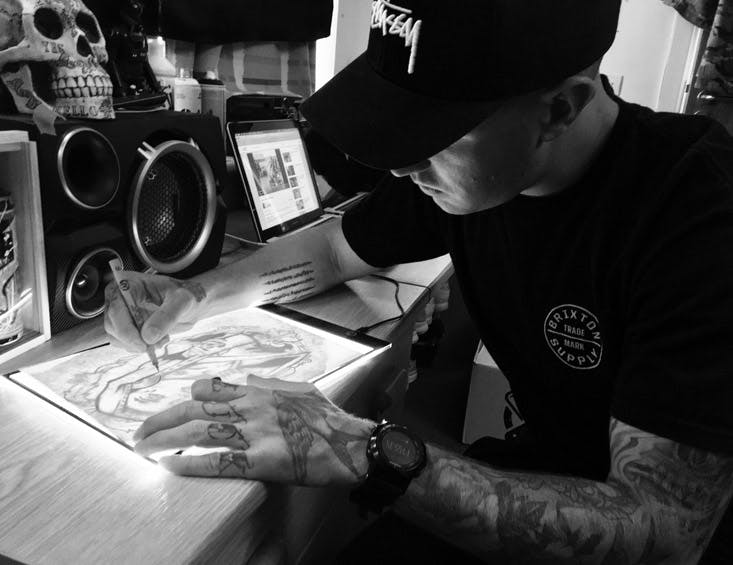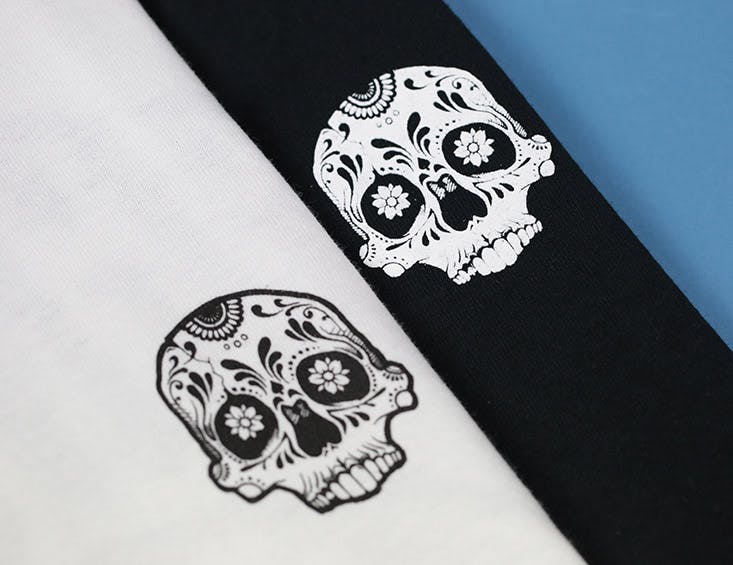 Jack studied Fine Art and Graphic Design for three years and has been heavenly inspired by graffiti from a young age. His appreciation for traditional tattooing, stylised religious iconography and classic lettering have all added as influences to his work, which has earnt him features in galleries previously, and he continues to develop his style and skill for collaborations and freelance work, most recently in this partnership with Scarred For Life.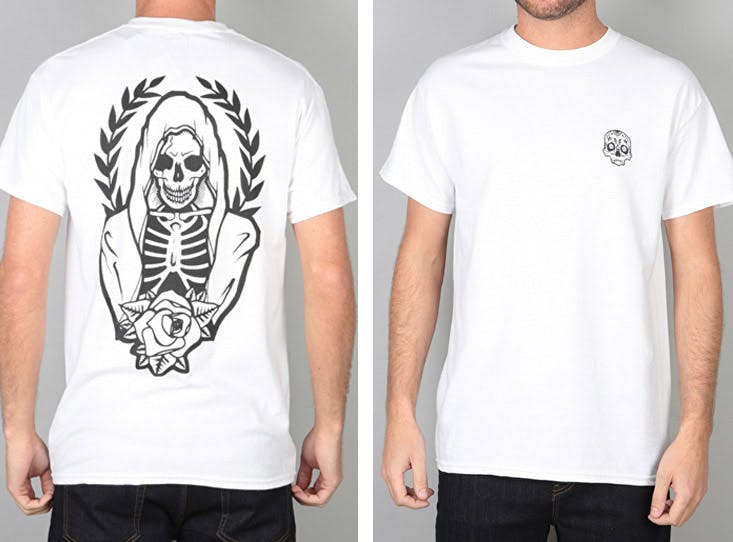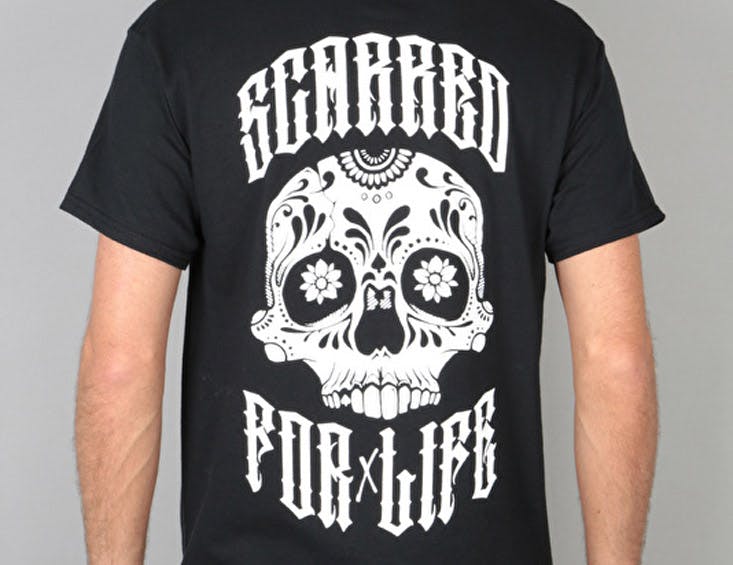 The collection, presented across premium short sleeve t-shirts and pull-over hoods, features Jack of Spades artwork as striking graphic back prints, finished with screen-printed details and branding. Designed and hand drawn by Jack, the illustrations take inspiration from gothic aesthetics and traditional tattooing, with nods to the iconic Mexican Dia de Muertos (Day of the Dead) festival, creating a timeless collection, versatile and wearable throughout the year.